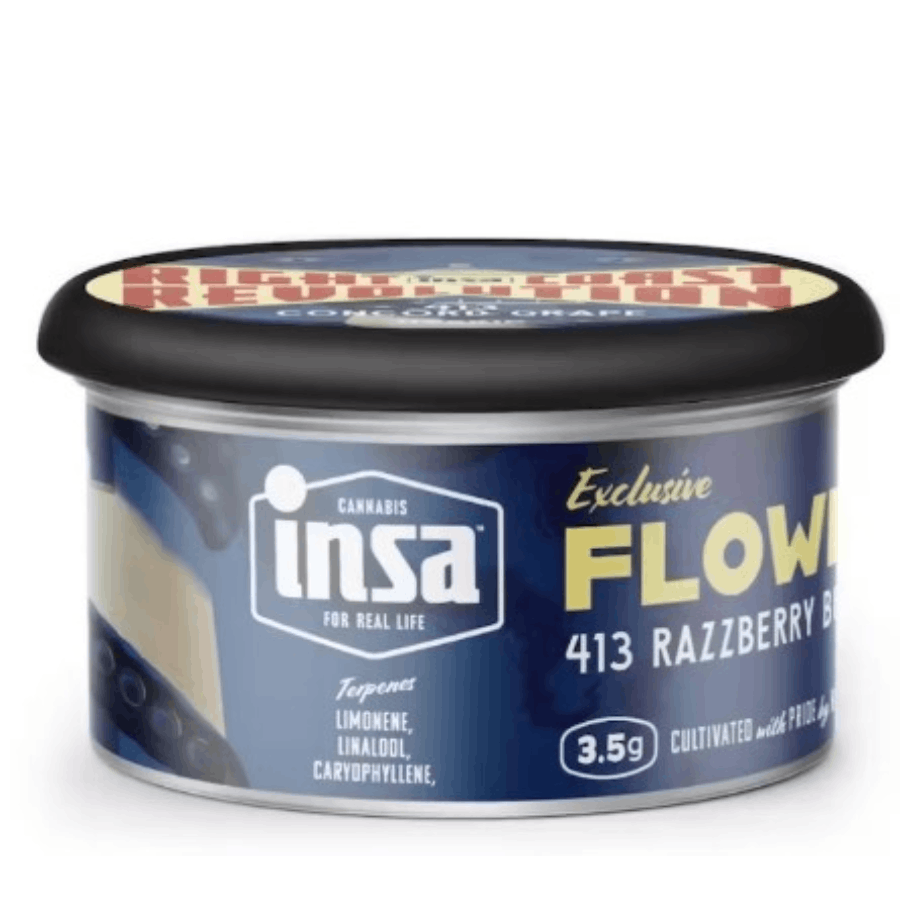 Brand: Insa
413 Razzberry Budino | I.N.S.A
A smooth-hitting cross of our OGKB 2.0 and Runtz, this newly created indica cultivar is known to provide calm and relaxing effects—a perfect way to unwind after a long day. 413 Razzberry Budino tastes like an indulgent midnight snack, with sneaky notes of raspberry, cookie dough and cream.
Effects
RelaxedSleepyHappy
About the brand :
Insa
Insa is not some la-di-da so-and-so that's going to carry you away to a land of make believe. It's cannabis for real life: the good days and the 'bout to get better.
Insa offers premium cannabis in a variety of formats and functions to help wind you up, calm you down, ease your ailments—and whatever you need in between.