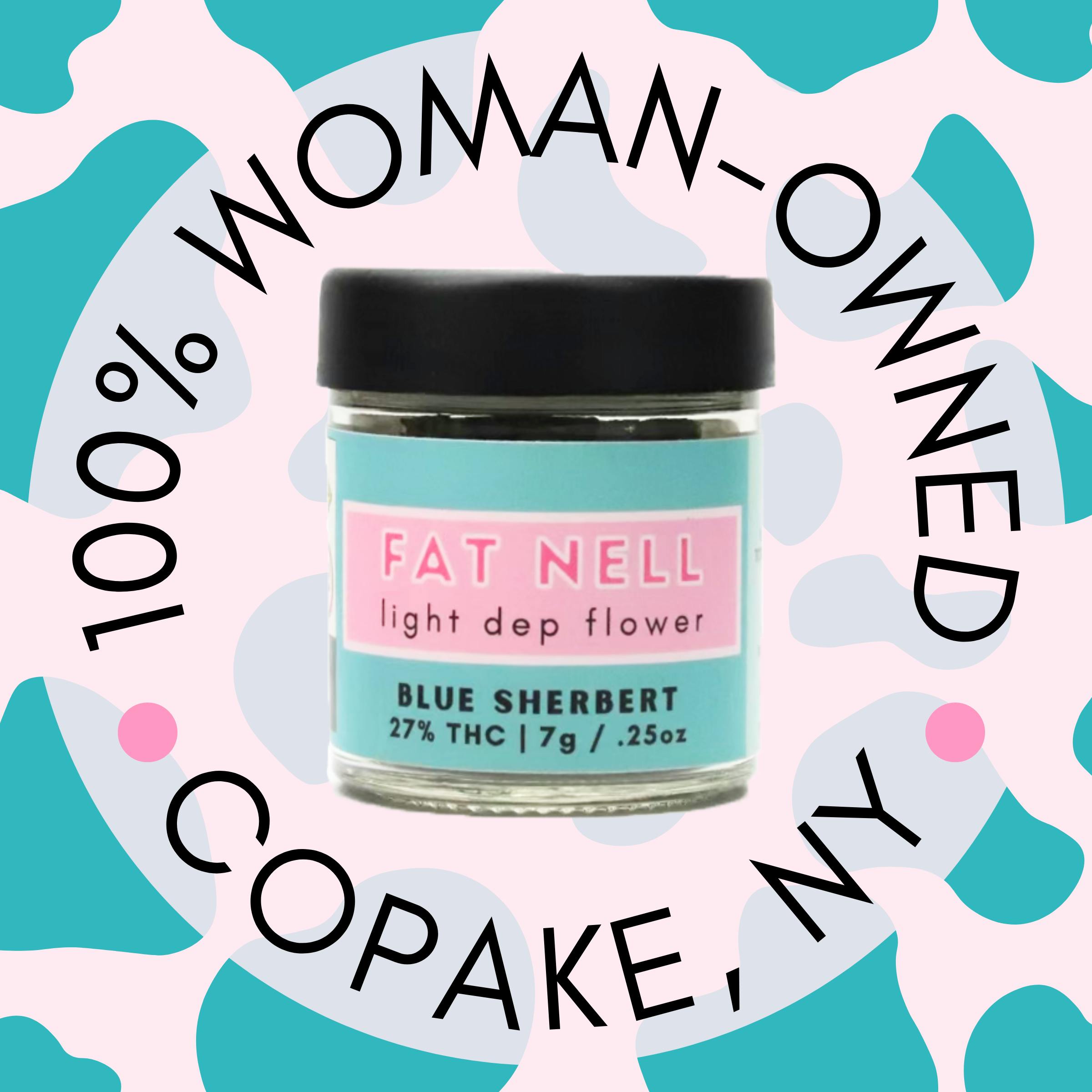 Brand: Fat Nell
Blue Sherbert
BLUE SHERBERT | 27% THC | Hybrid: indica Dominant
Quarter Ounce / 7g packed with a Boost humidity pack
Tasting Notes: blueberry, sage, pungent
Effects: uplifted, euphoric, confident
Cultivation: light dep, outdoor
Blueberry & sage gas behind it. Blue Sherb is a blend of boldness & tranquility. The
feeling from this strain is great for a trip to the museum or a silent disco train ride.
Grown on an 11th generation family farm by a small crew of farmers with soil-based
growing practices. Our genetics selections are intentionally catered to the North East
climate which ensures a sustainable, high quality, outdoor crop.
Fat Nell is 100% woman-owned and operated in Copake, NY.
Effects
CalmEnergeticHappyRelaxed