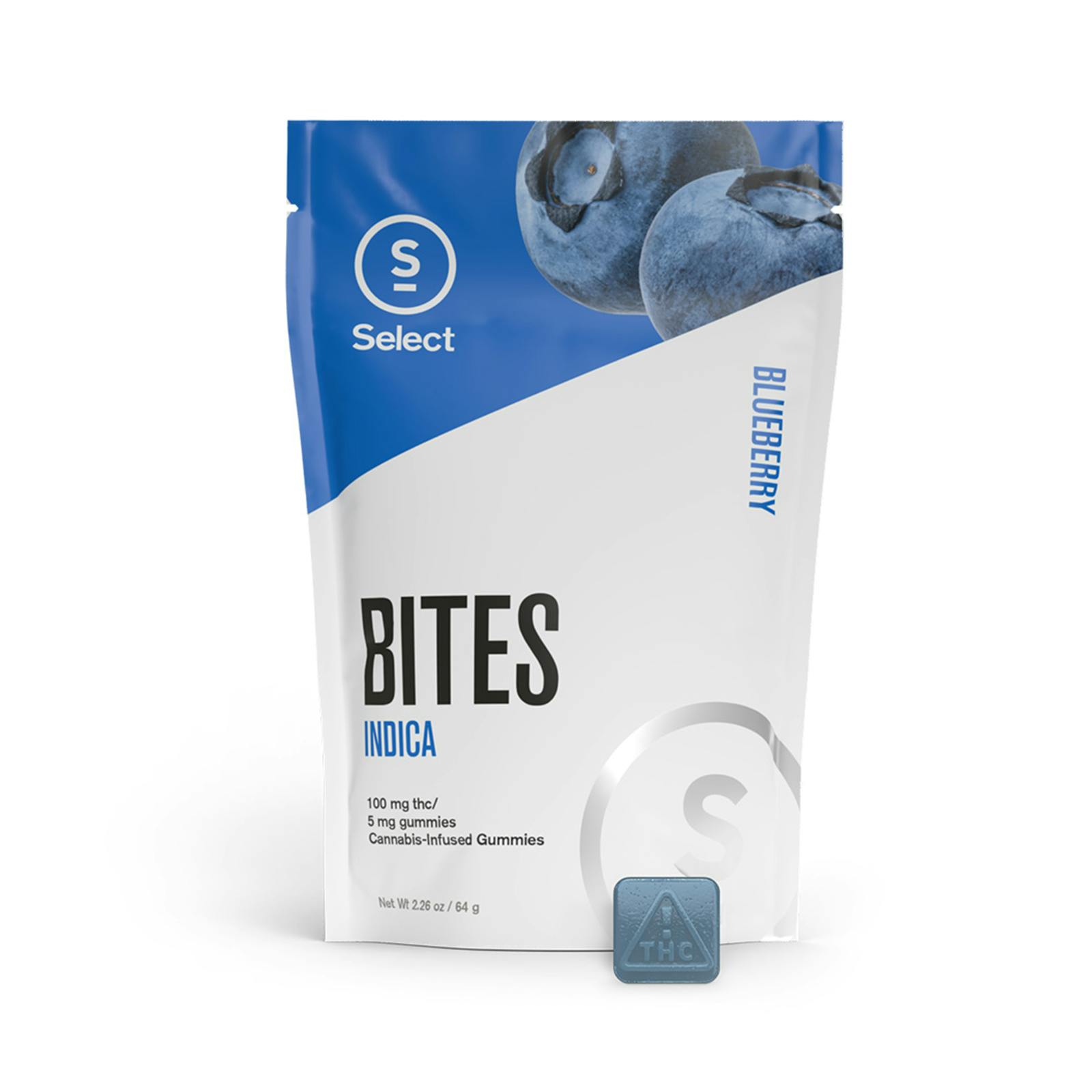 Brand: Select
Blueberry Bites 20pk
Select Bites are the next-level classic edible! Now featuring strain-inspired terpene formulations and all natural flavors, Select Bites invites you to explore a new tasty and effective variety of edibles. They're infused with award-winning cannabis oil into highly calibrated, expertly formulated, all-around delicious gummy bites.
Effects
CalmEnergeticHappyRelaxed
About the brand :
Select
Select holds their oil to the highest standards with the most stringent & progressive testing in the industry. They were the first company to begin proactively testing for a full panel of 66 analytes at the PPB (Parts Per Billion) level.
Select uses Ethanol Hash Oil extraction methods, allowing for the greatest levels of cannabinoid retention. Select's thoughtful terpene preservation process delivers an unmatched oil, superior in quality & potency.
Ceramic core technology evenly distributes heat to the oil, increasing quality & volume of vapor. Unbleached, organic cotton wicks mean enhanced purity, flavor, and quality in each puff