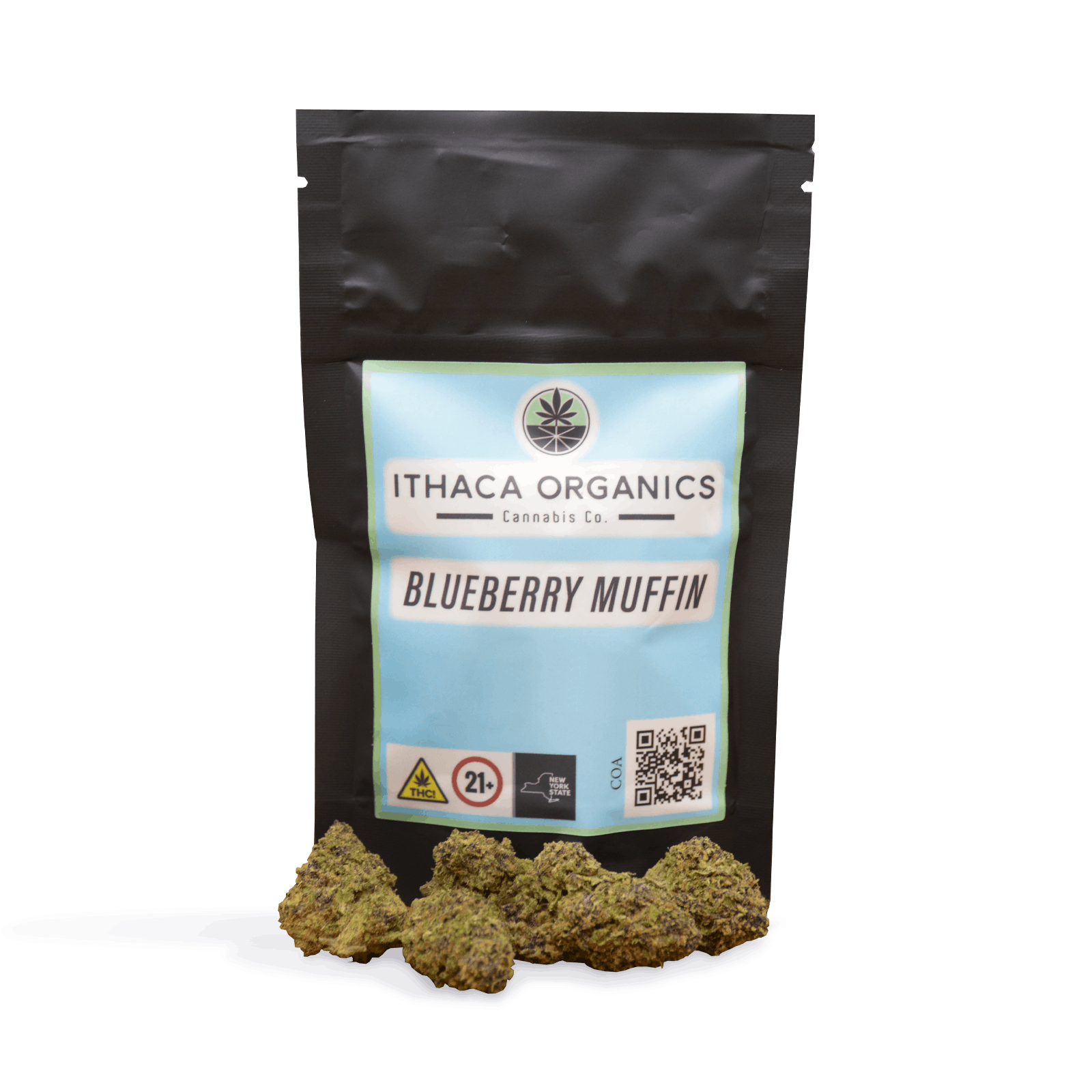 Brand: Ithaca Organics Cannabis Co.
Blueberry Muffin
Blueberry Muffin is an indica dominant hybrid bred by The Humboldt Seed Company. The strain is known for its frosty purple flecked buds and signature terpene profile. As you open the package, you will be engulfed by the aroma of fresh-baked blueberry muffins. With scents of blueberry and vanilla along with nutty and sweet herbal undertones, this variety is sure to please any palate. The high is a good balance of cerebral and body, described as euphoric, relaxing, and uplifting inspiring happiness and creativity. This is a great smoke for a productive day off or decompressing after a long day of work.
Effects
HappyRelaxedSleepy
About the brand :
Ithaca Organics Cannabis Co.
Ithaca Organics family farm has been growing certified-organic food and hemp for the Tompkins County community for decades. Now, they also grow small-batch, premium, cannabis imbued with the famed terroir of the NY Finger Lakes region.