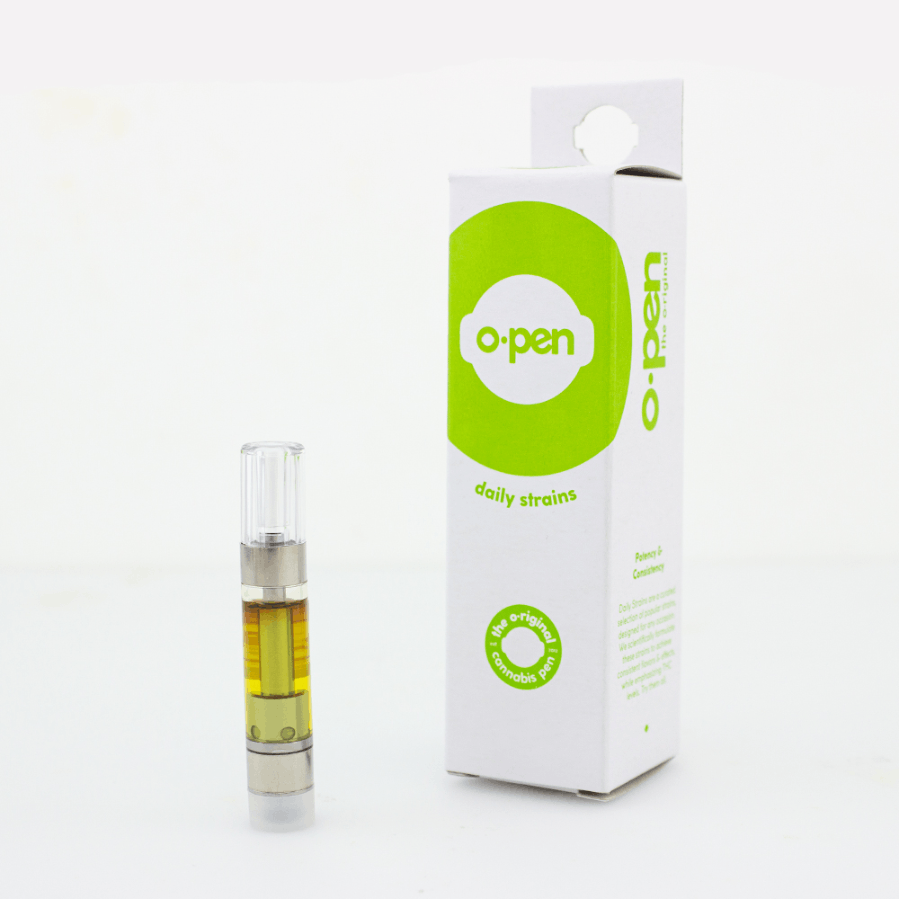 Brand: O.pen
Chem Dawg
 "Chemdog," is a hybrid marijuana strain grown and spread by the breeder Chemdog since 1991. The original name Chemdog came from two names for the same bud "Chem" and "Dog bud." Chemdog evolved into the variation 'Chemdawg' over time and distance as other growers and breeders propagated it, with the latter name becoming more dominant. customers tell us Chemdawg effects include feeling euphoric, uplifted, and creative. Medical marijuana patients often choose Chemdawg when dealing with symptoms associated with stress, anxiety, and pain. Chemdog is a staple strain in cannabis and may be a source of powerhouse strains like Sour Diesel and OG Kush, Chemdog is known for its distinct, diesel-like aroma. Pungent and sharp, you'll be able to smell this strain from a mile away. Cannabis newbies be warned: Chemdog tends to be very potent. Consumers can expect to have a cerebral experience, coupled with a strong heavy-bodied feeling. 
Effects
CalmHappyRelaxedEnergetic
About the brand :
O.pen
O.pen the o.riginal cannabis pen. They started extracting cannabis oil in 2010 and haven't stopped since. With more than 100,000 hours clocked in R&D they're in relentless pursuit of bringing you the best cannabis oil extracts to satisfy any occasion.
If you're entry-level looking for a consistent, repeatable experience or a cannaseur wanting to experience the nuances of cannabis terpenes – O.pen has an award-winning product for you backed by a Friend for Life satisfaction guarantee. Go with the O.