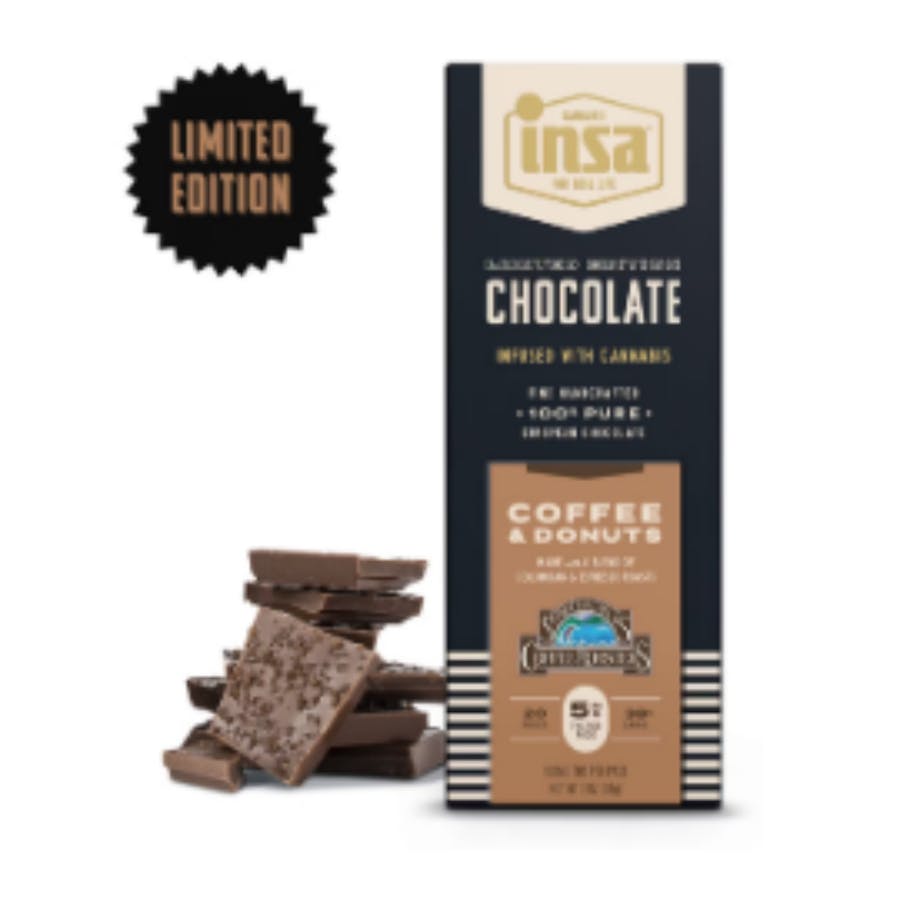 Brand: Insa
Coffee Doughnut | Chocolate Bar | 100mg | 20pk | I.N.S.A.
THC:100mg
Our delightfully smooth milk chocolate is blended with Shelburne Falls espresso and Colombian coffee roasts. We took it to the next level by adding natural donut flavors, a finishing sprinkle of cinnamon sugar, and 5mg of THC per piece. The taste reminds us of our favorite coffee shop—robust, bold coffee notes paired perfectly with freshly made donuts. This limited edition flavor won't last long—get it while you can!
About the brand :
Insa
Insa is not some la-di-da so-and-so that's going to carry you away to a land of make believe. It's cannabis for real life: the good days and the 'bout to get better.
Insa offers premium cannabis in a variety of formats and functions to help wind you up, calm you down, ease your ailments—and whatever you need in between.