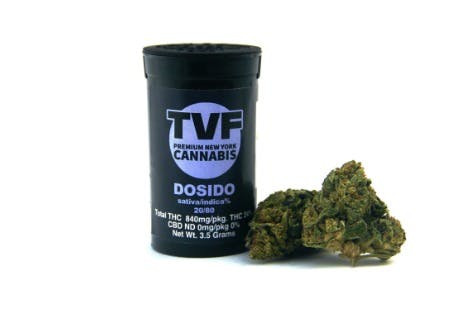 Brand: Township Valley Farm
Dosido
sativa/indica 20/80
24%THC
Feelings: Sleepy . Relaxed . Hungry
Helps with: Anxiety . Stress . Pain
Dosido is an indica-dominant hybrid cannabis strain with glittering trichomes, bright pistils, and lime green and lavender leaves. Its aroma is pungent, sweet, and earthy with slight floral funkiness. Those who smoke Dosido enjoy a stoney, in-your-face buzz from the start that melts down over the body with a relaxation that emanates outward. The dominant terpene in Dosido is limonene.
Effects
CalmEnergeticHappyRelaxed