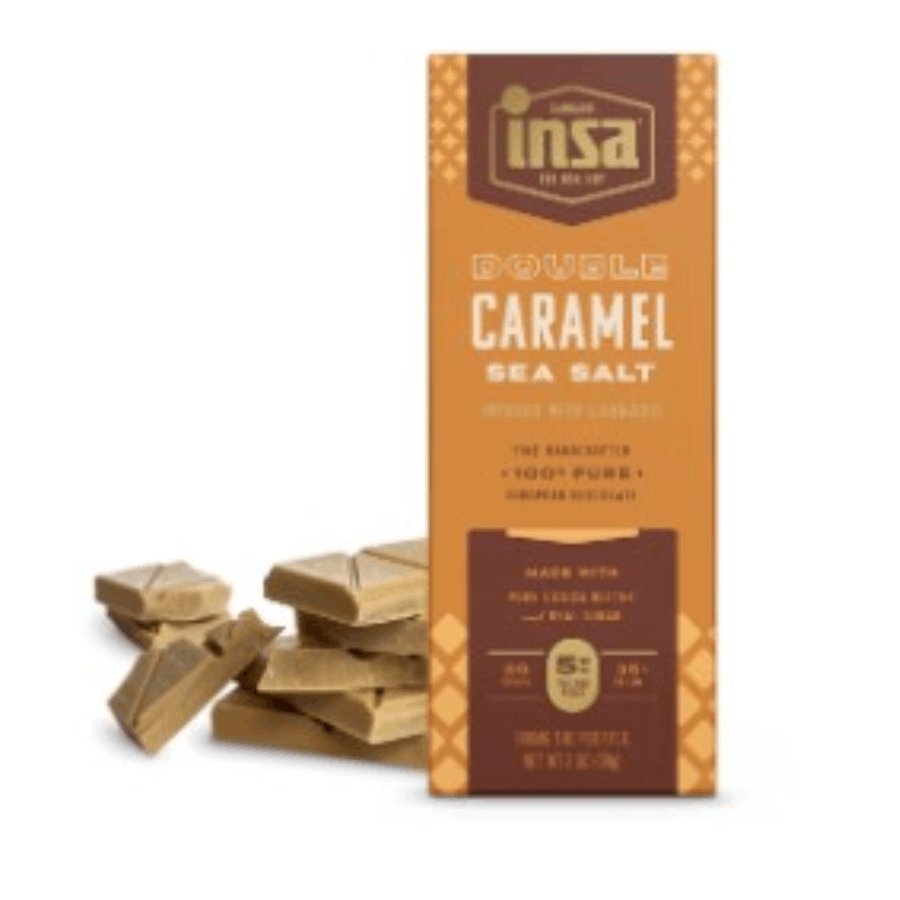 Brand: Insa
Double Caramel Sea Salt Bar | Chocolate | 20pk | 100mg | I.N.S.A.
THC:100mg
Insa's Double Caramel Sea Salt Chocolate Bar earned first place in the High Times Edibles: Chocolate category. This delicious creation is made with pure ivory chocolate sourced from Europe. The chocolate is caramelized during conching, a mixing process conducted at high heat, to bring out the natural color and flavor of salted caramel. This artisanal process yields a final product with a unique color and creamy flavor, and is infused with bits of salted caramel sugar for a pleasant crunch.
About the brand :
Insa
Insa is not some la-di-da so-and-so that's going to carry you away to a land of make believe. It's cannabis for real life: the good days and the 'bout to get better.
Insa offers premium cannabis in a variety of formats and functions to help wind you up, calm you down, ease your ailments—and whatever you need in between.