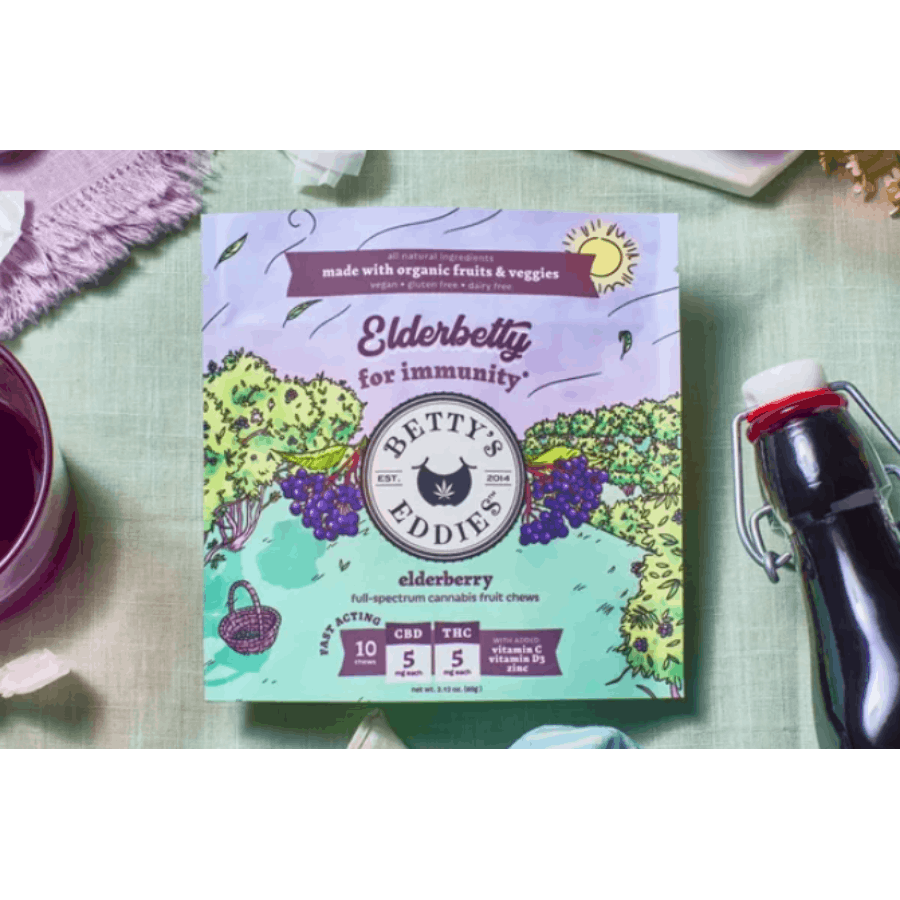 Brand: Betty's Eddies
Elderberry 1:1 Fruit Chew 10pk
THC:50mgCBD:50mg
FOR IMMUNITY* ・ ELDERBERRY
Get back to feeling your Betty best self with our Elderbetty chews. Infused with a natural blend of THC and CBD, plus elderberry, zinc, vitamin C, and vitamin D3, Elderbetty may help boost immunity for your body and mind.
Crafted from all natural ingredients, Betty's Eddies will take your edible game to the next level with its seriously chewy and juicy bites.
Made from real elderberries to give you that herbaceous tang you crave!
*Vegan, gluten-free and dairy-free.
About the brand :
Betty's Eddies
At Betty's Eddies, they're all about good, clean, fun.
Their mission is simple – do good for the community, cook with only clean ingredients and spread fun & positivity while they do it.
They're extra "chewsy" about our ingredients which means all Betty's Eddies are vegan, gluten-free, made with real fruits & veggies, and infused with naturally extracted THC.
Pure goodness, just the way Mother Nature (and Betty) intended.