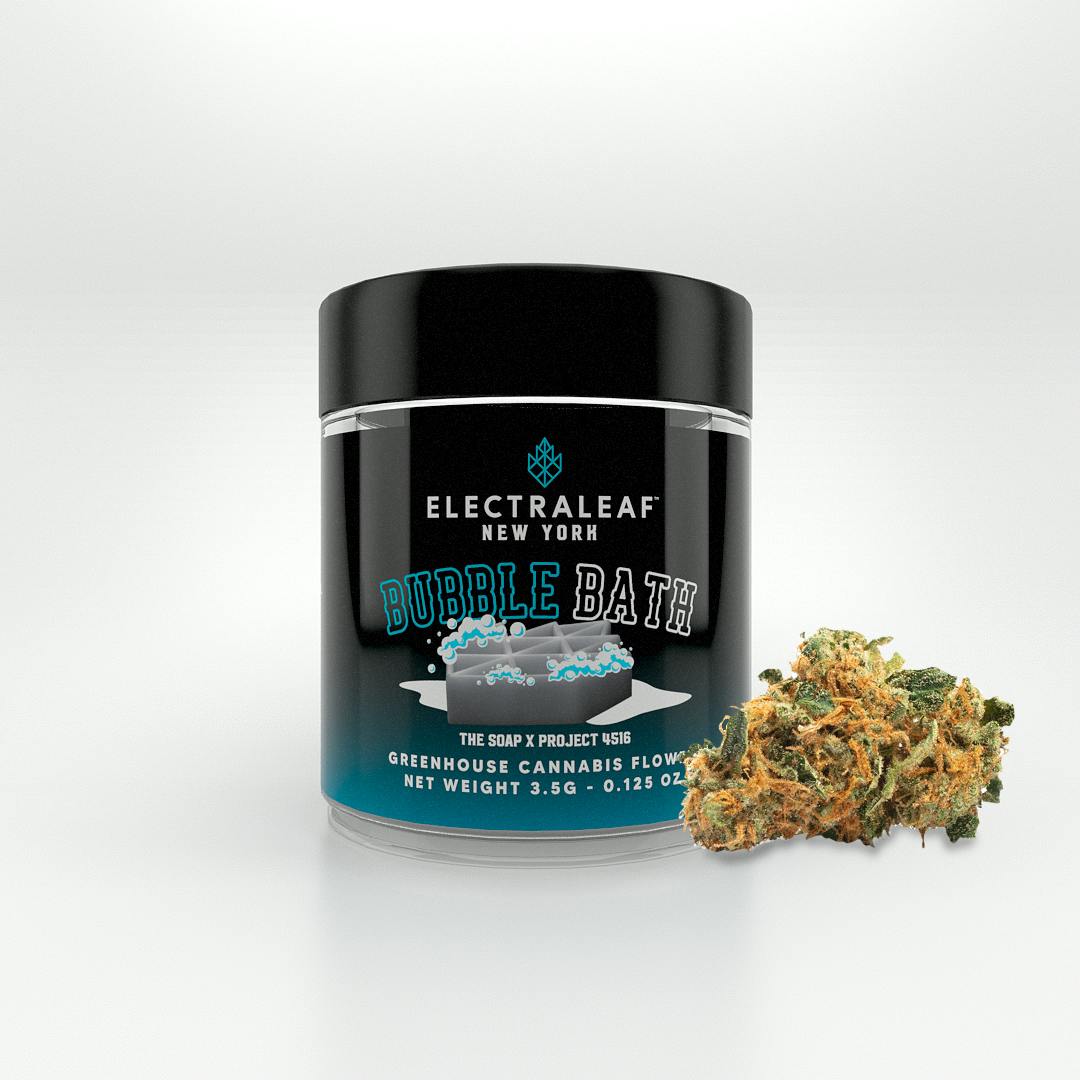 Brand: ElectraLeaf
ElectraLeaf – Bubble Bath
Hybrid
THC:19.66%
CBD:0.21%
BUBBLE BATH (Indica)
Bubble Bath is an indica strain hunted by ALTVM and bred by Lit Farms. This killer strain was made
by crossing the classic The Soap and Project 4516 strains. Its creamy smooth soapy and jet fuel terps
will leave you in a euphoric haze feeling focused, uplifted, and happy; like you just took a dip in a
relaxing tub full of bubbles. Users have reported its beneficial effects for loss of appetite, fatigue,
anxiety, arthritis, depression and pain. Bubble Bath provides relaxing and euphoric effects both for
those times when you really want to unwind and decompress.
Effects
CalmHappyRelaxedEnergetic