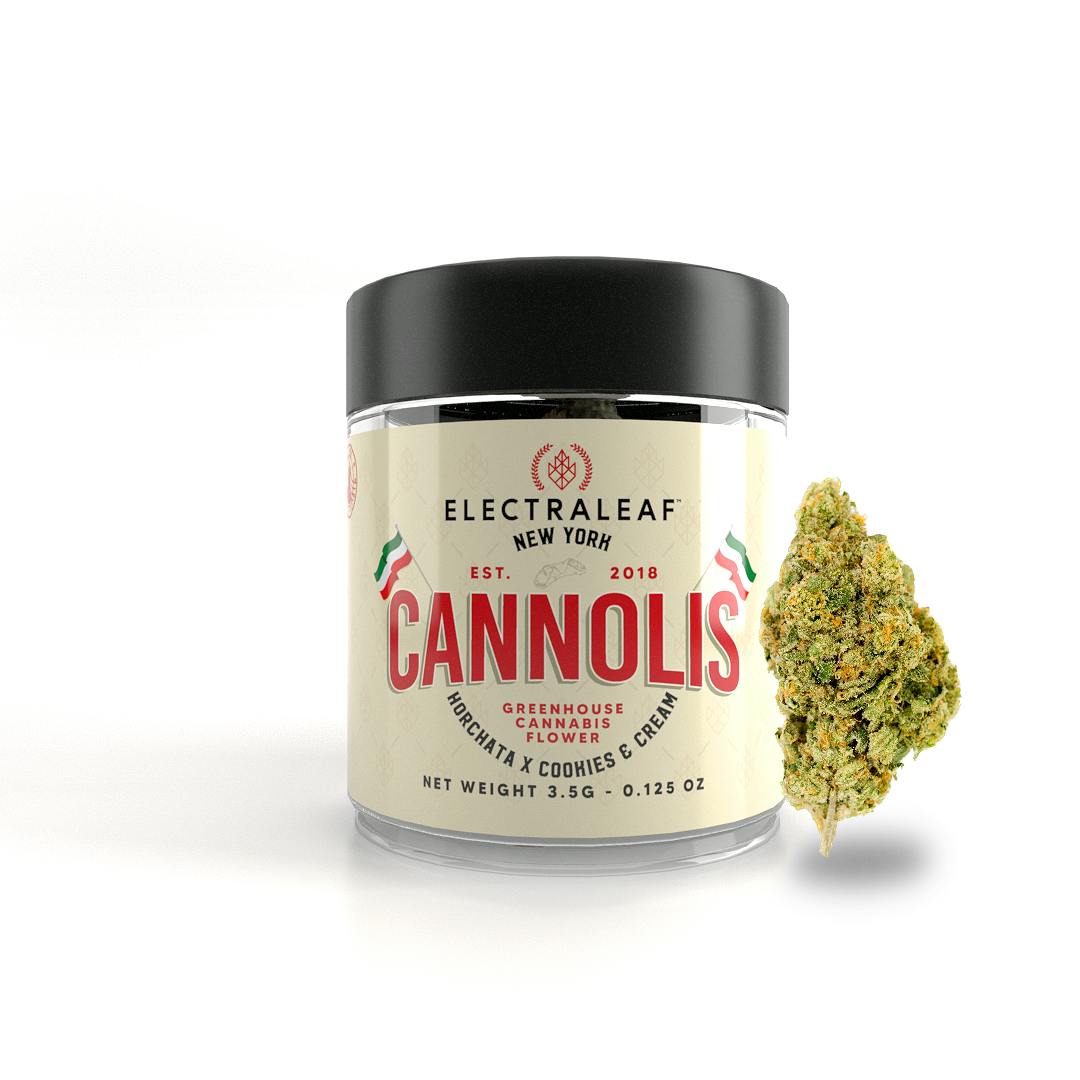 Brand: ElectraLeaf
ElectraLeaf – Cannolis
Cannolis (Hybrid)
Introducing Cannoli's – a captivating hybrid strain born from a cross of Horchata (bred by Compound
Genetics) x Cookies and Cream (bred by Exotic Genetix). With a complex fragrance featuring sweet
cream, warm spices, and earthy undertones, this strain delights the senses and delivers a delectable
flavor profile. Cannoli's offers a multi-dimensional high that inspires creativity and relaxation. It
gently uplifts the mind while easing tension and promoting calmness in the body. Its therapeutic
benefits make it a versatile option for alleviating stress, anxiety, and mild physical discomfort. This
sweet-tasting variety provides long-lasting relief for patients throughout the day, but high doses may
induce sleep. While it is more calming than energizing, Cannoli's pairs well with evening activities
and stimulating conversations among friends, making it a delight for those seeking a laidback feel.
Effects
CalmHappyRelaxedEnergetic