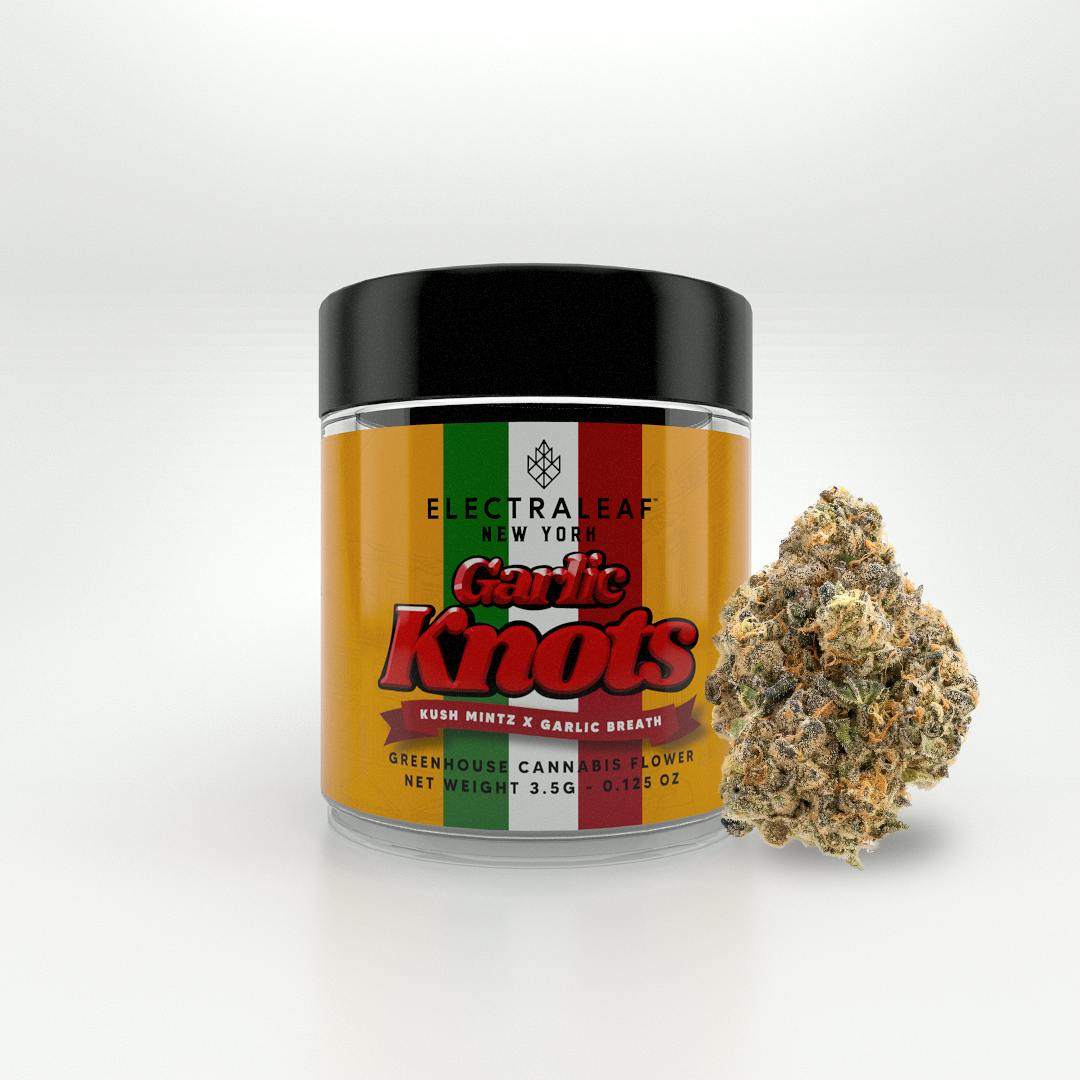 Brand: ElectraLeaf
ElectraLeaf – Garlic Knots
Indica
THC:22.54%
CBD:0.25%
GARLIC KNOTS (Indica) (Breeders Cut)
Garlic Knots was bred by ALTVM crossing the infamous Kush Mints and Garlic Breath strains. Like its
parents, Garlic Knots mixes the unique minty terps of Kush Mints alongside the pungent and savory
Garlic Breath terps of freshly peeled garlic with spicy undertones. This pungent indica expresses a
duality of effects: heavy body effects that crush insomnia and pain coupled with an invigorating
cerebral buzz along with physically relaxing effects. It's perfect for unwinding after a long day or for
kicking back with friends. Grandma would be proud of these garlic knots.
Effects
RelaxedSleepyHappy