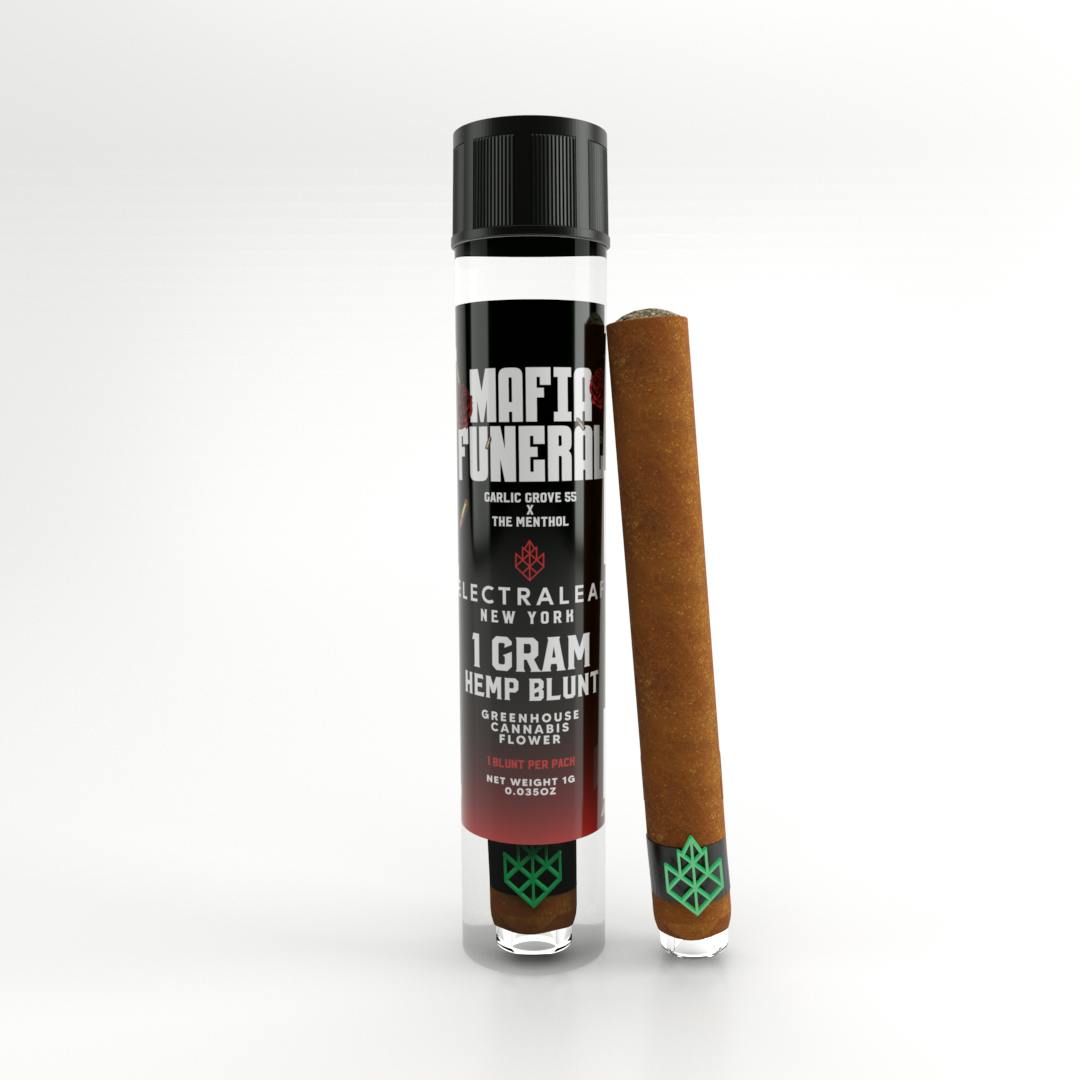 Brand: ElectraLeaf
ElectraLeaf – Mafia Funeral – Hemp Blunt
Sativa
THC:13.36%
CBD:0.04%
MAFIA FUNERAL: (Sativa Dominant Hybrid)
Mafia Funeral is a cross of Garlic Grove 55 and The Menthol hunted by ALTVM and bred by
acclaimed breeders, Compound Genetics. The strain profile offers a mixture of its direct ancestors,
with a wide flavors range among which orange soda, cookies, gelato notes and general TSO's
Chicken nuances along with sour garlic notes in a gas background. These aromas and flavors create
a truly an explosive combination. Expect a powerful effect and scandalous flavors. This strain is a
true celebration of hybrid effects, perfect for a daytime hike or a day relaxing at home with a good
book or some Netflix. But be warned, this strain is not for beginners, it's some heavy-duty stuff. So,
if you're looking to get lit with the bosses, grab some of this Mafia Funeral and pay your respects to
your stress.
Effects
EnergeticHappyCreativeFocusedInspired