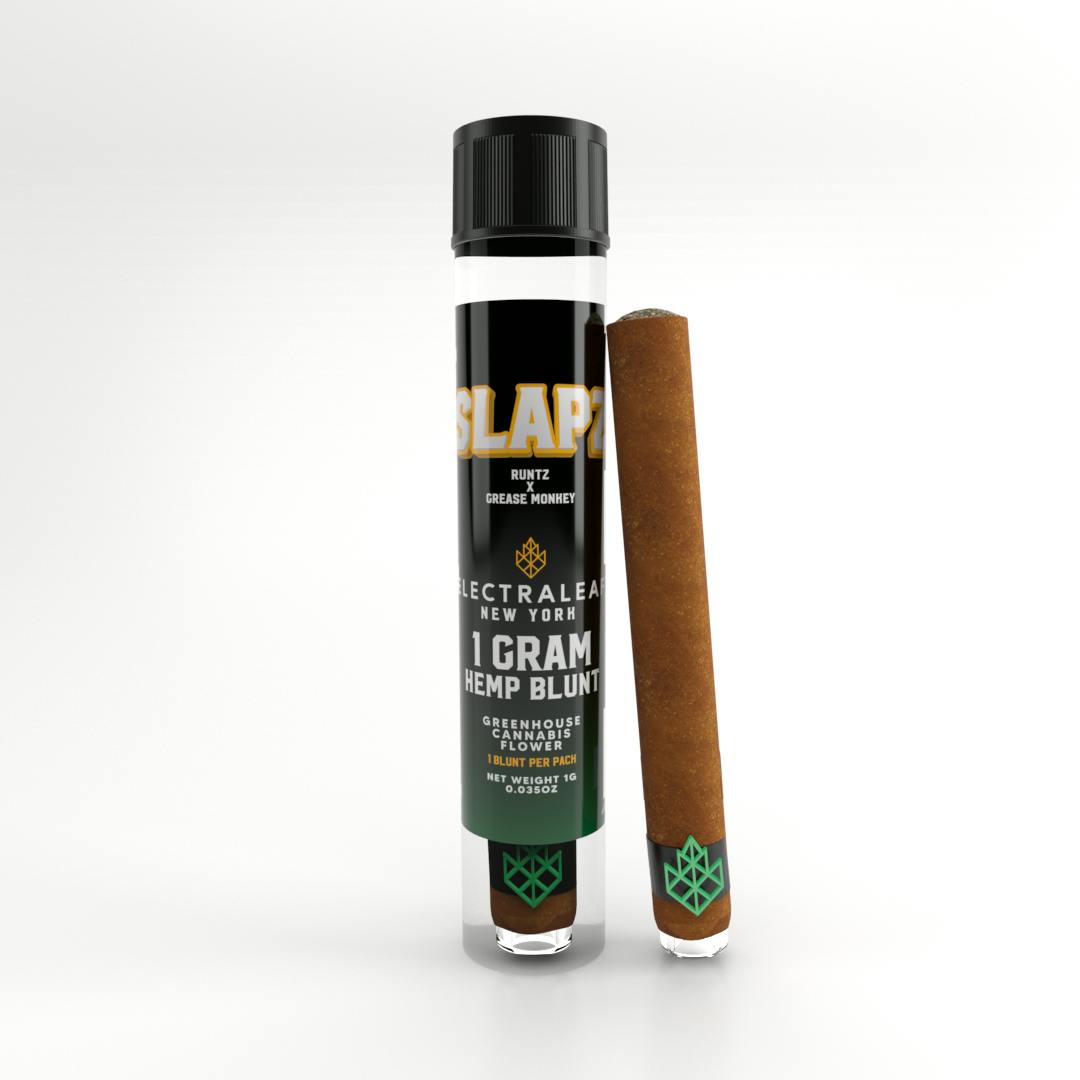 Brand: ElectraLeaf
ElectraLeaf – Slapz – Hemp Blunt
Hybrid
THC:15.79%
CBD:0.04%
SLAPZ (Indica)
Slapz Strain is an indica-leaning hybrid hunted by ALTVM and bred by Exotic Genetix. This cultivar
was created by crossbreeding Runtz and Grease Monkey. Beautiful, frosty nuggets with a diesel
aroma yet sweet with hints of citrus, cinnamon and lavender hit your nose urging you to roll it up. It
may provide a long-lasting body high that will have you feeling sedated. Genetics from Zkittlez,
Gelato, GG4 and Cookies & Cream provide Slapz with a face-smacking odor, taste and high. Expect a
euphoric, uplifting high that'll have you feeling like a million bucks. Many smokers have reported
feeling aroused, creative, and hungry on the Slapz. All wonderful feelings to experience, Slapz is a
must-try for any cannabis connoisseur.
Effects
CalmHappyRelaxedEnergetic