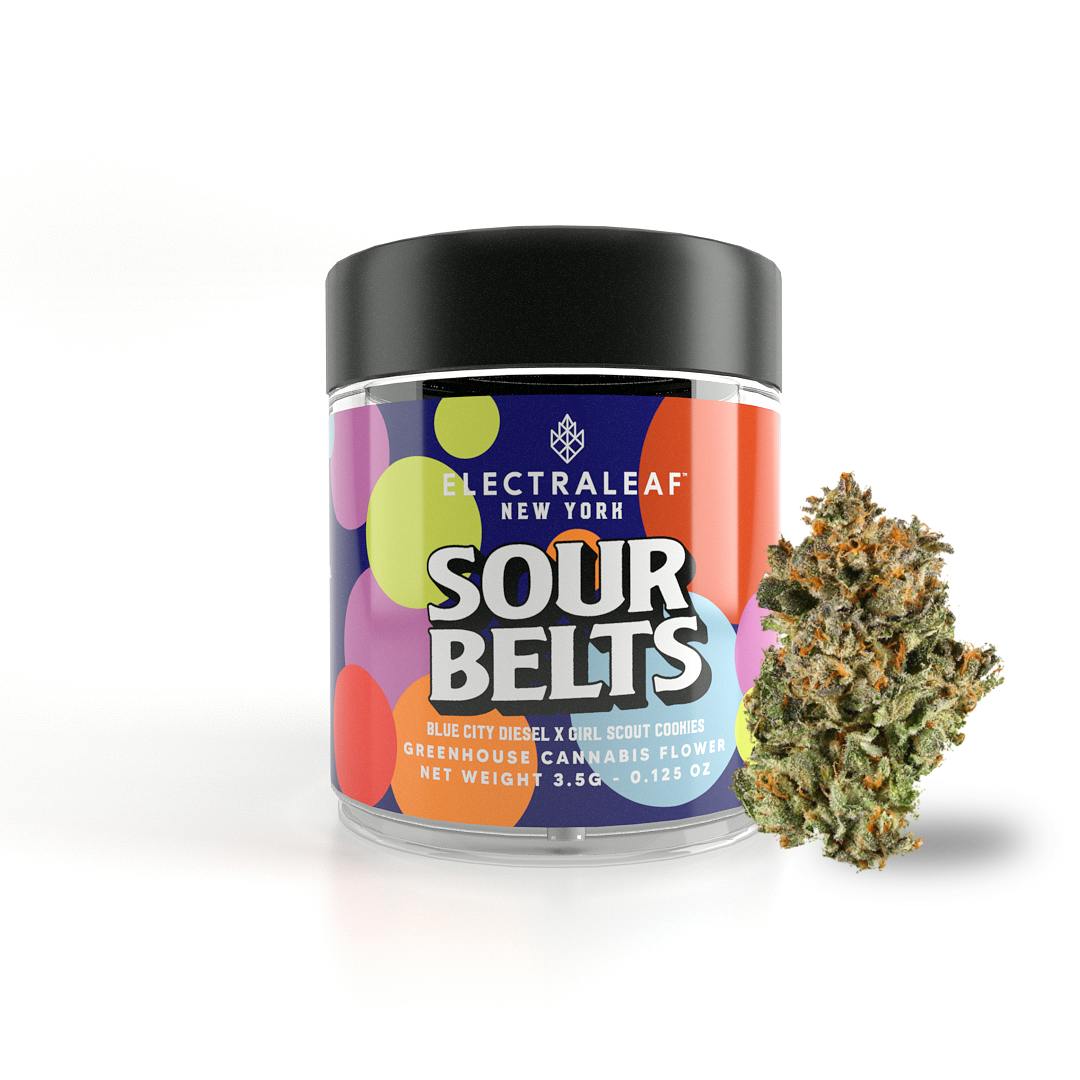 Brand: ElectraLeaf
ElectraLeaf – Sour Belts
Sour Belts (Hybrid)
Sour Belts is a cross of old school Blue City Diesel and the infamous Girl Scout Cookies. This
combination hits you from multiple angles with its intense mix of terpenes and THC.
Sour Belts delivers a harmonious fusion of both physical and cerebral sensations. Its high is often
described as uplifting and euphoric, instilling a profound sense of happiness and relaxation. With its
potential to enhance creativity and focus, Sour Belts is always a great choice regardless of your
pursuits. Sour Belts emanates a pungent, diesel-like scent from the Blue City Diesel lineage,
accompanied by a sweet and earthy undertone reminiscent of Girl Scout Cookies we all know and
love. These aromas translate into a flavorful smoke, with a harmonious combination of sour and
sweet notes on the palate. In terms of medicinal applications, Sour Belts may offer relief from
stress, anxiety, and depression, thanks to its mood-enhancing properties. It may also provide
potential relief for mild pain and physical discomfort.
Effects
RelaxedSleepyHappy