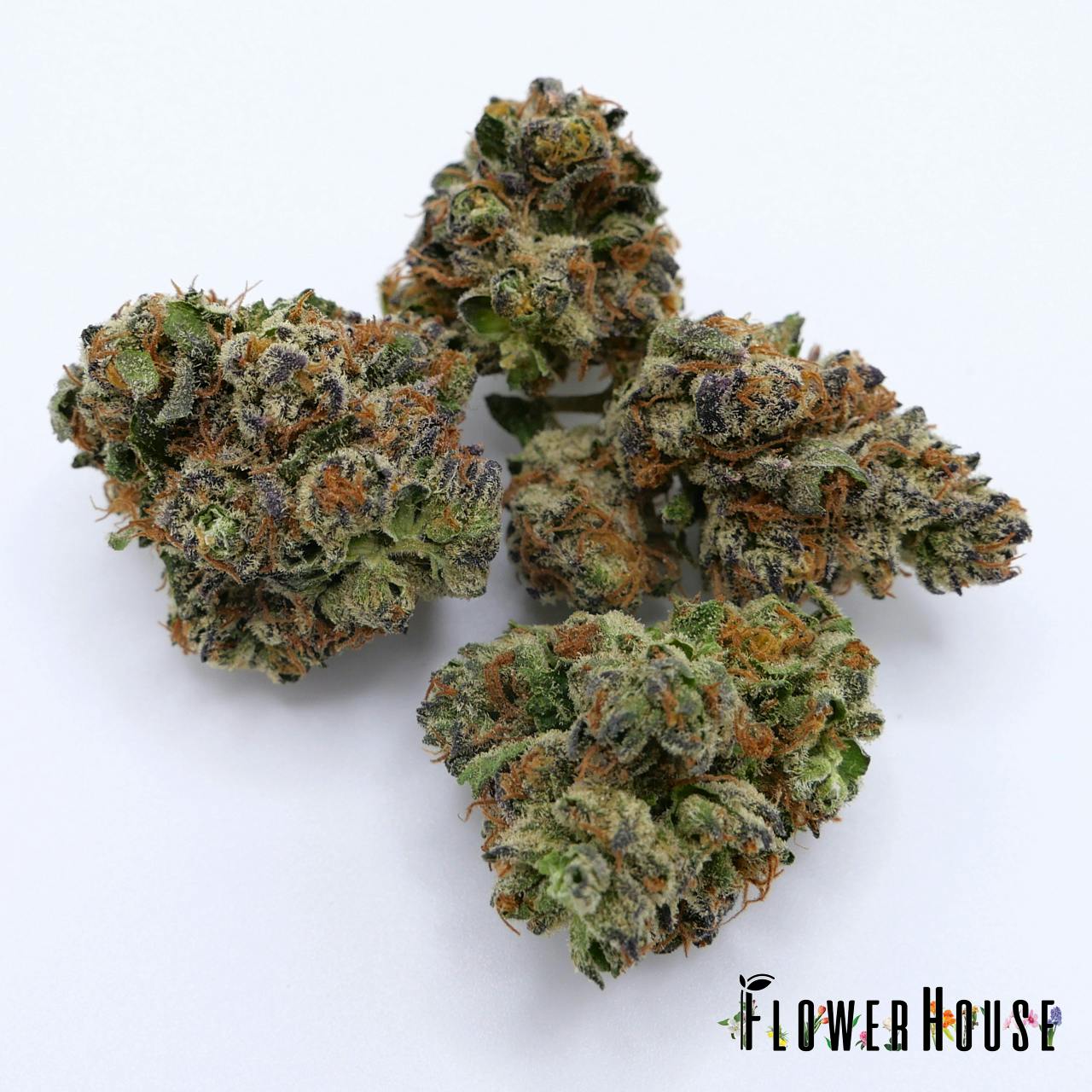 Brand: FlowerHouse
Gelato
Indica
THC:13.78%
CBD:0.04%
Gelato 14g Smalls
Indica
Flavor notes: This strain is forever known for its delicious citrusy flavor and smooth and creamy smoke. Head rush met with a buzzing body high leaves Gelato a fan favorite.
Strain effects: Creative, focused, appetite-inducing, uplifting
FlowerHouse New York is a BIPOC-owned cultivator located in the bucolic Hudson Valley and specializing in high-quality smokable flower for New Yorkers, by New Yorkers. FlowerHouse Smalls are the same bud you know and love, but in a size that's easy to grind and ready to go. For more information, follow @flowerhouse_ny.
Effects
RelaxedSleepyHappy