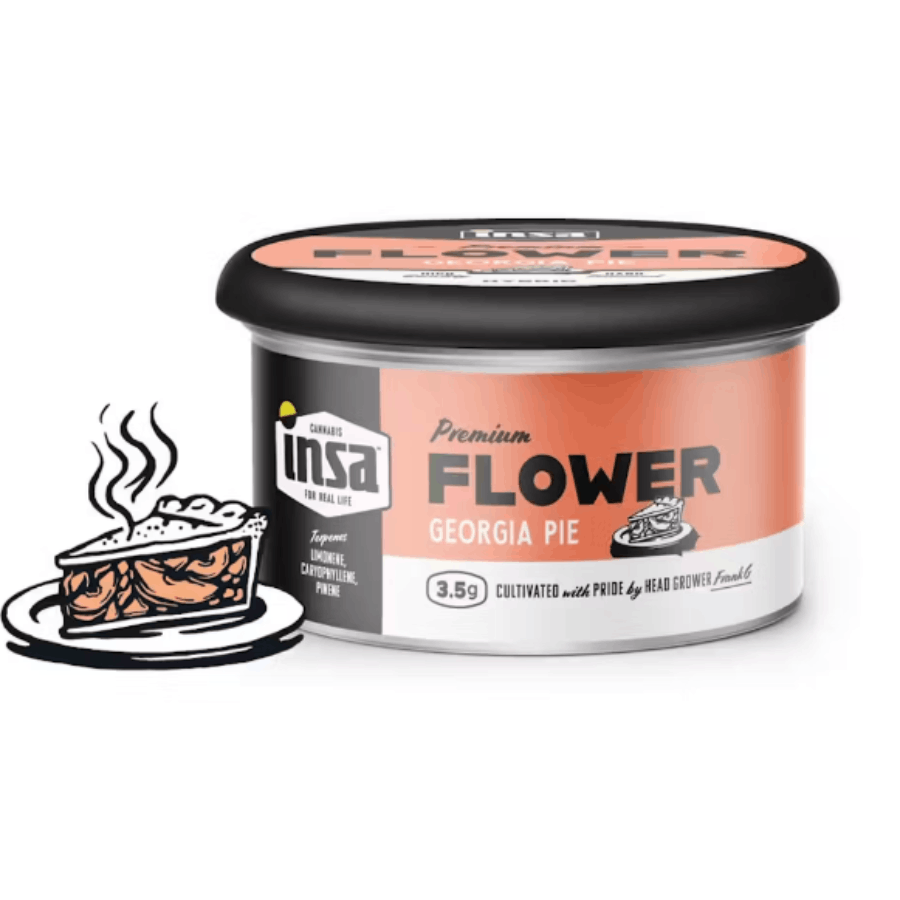 Brand: INSA
Georgia Pie | I.N.S.A.
Lineage: Kush Mints x Gelatti Georgia Pie is an Indica-leaning cross between Gelatti and Kush Mints. It tastes and smells as delicious as the name implies, offering notes of sweet fruit and nutty herbs. This strain is best reserved for those with a higher tolerance, as it's known for intense head and body sensations, both of which can linger and potentially lock you to the couch. As with any strain of this type, consumers report experiencing sleepiness making it a good option for nighttime medication. The most abundant terpene in Georgia Pie is caryophyllene, followed by limonene and pinene.
Effects
Relaxed
Sleepy
Happy
About the brand :
INSA
Insa is not some la-di-da so-and-so that's going to carry you away to a land of make believe. It's cannabis for real life: the good days and the 'bout to get better. Insa offers premium cannabis in a variety of formats and functions to help wind you up, calm you down, ease your ailments—and whatever you need in between.