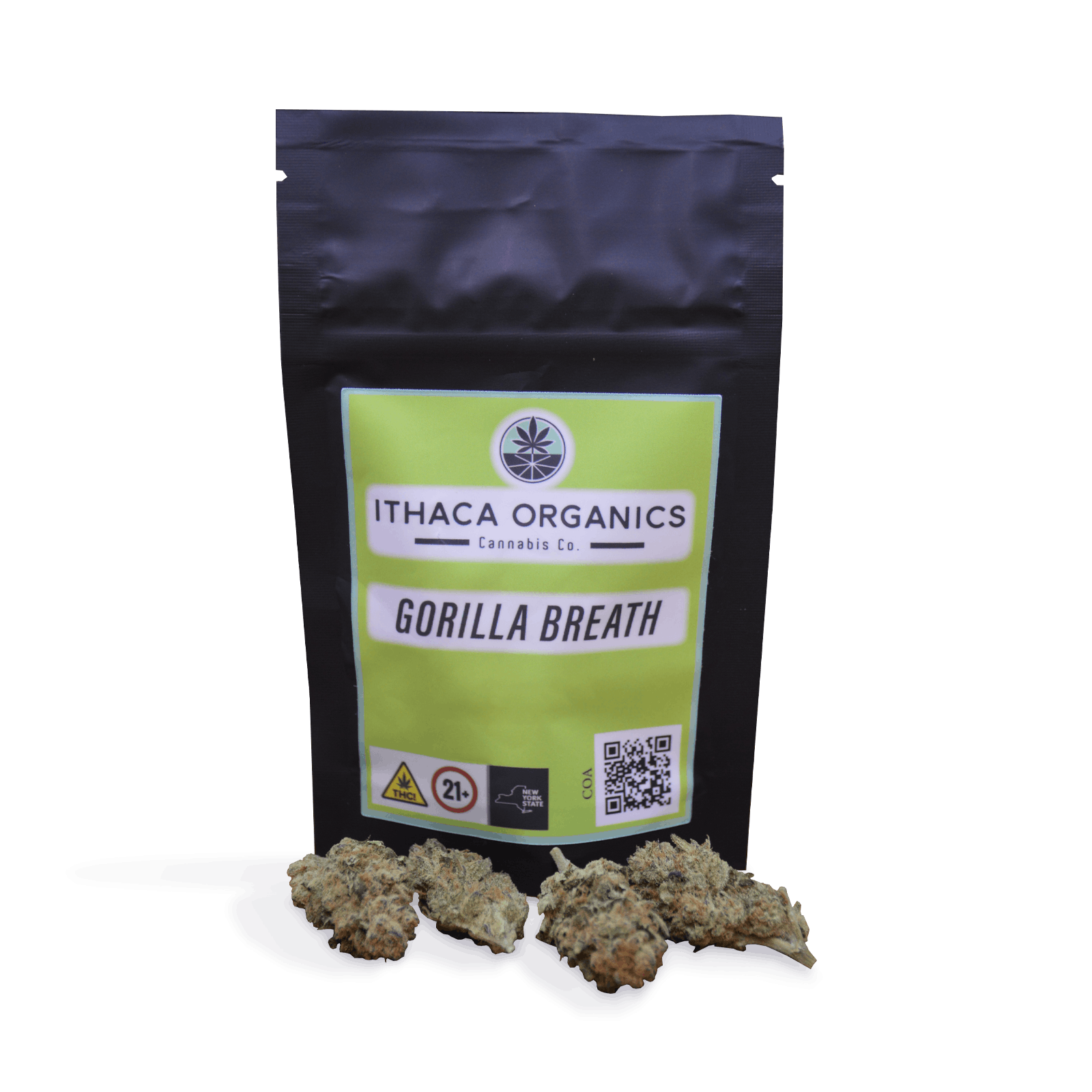 Brand: Ithaca Organics Cannabis Co.
Gorilla Breath
Gorilla Breath is an indica dominant cross of Gorilla Glue (GG#4) and OG Kush breath (OGKB) bred by Humboldt Seed Organization. These two legendary varieties have come together to produce dense, trichome-covered buds with a pronounced terpene profile of meaty, musty fuel in all the best ways. Open a package of Gorilla Breath and you'll have the attention of everybody in the room. Gorilla Breath hits heavy with its euphoric, relaxing, and sedating effects. It is the perfect option to unwind before bed or for the seasoned consumer who enjoys a heavy high throughout the day.
Effects
HappyRelaxedSleepy
About the brand :
Ithaca Organics Cannabis Co.
Ithaca Organics family farm has been growing certified-organic food and hemp for the Tompkins County community for decades. Now, they also grow small-batch, premium, cannabis imbued with the famed terroir of the NY Finger Lakes region.