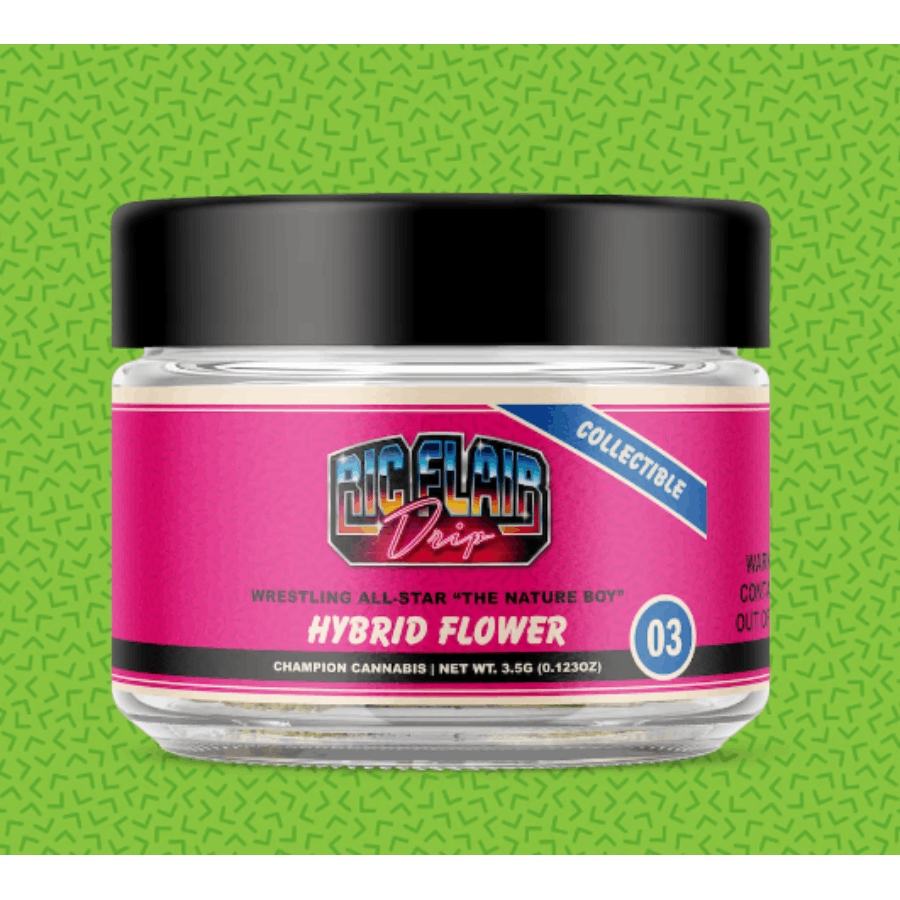 Brand: Ric Flair Drip
Grape Bubblegum
Grape Bubblegum is a deliciously deep purple (sativa leaning) hybrid that produces a grape gushing flavor with unique, spicy undertones. Known for its pain relief properties, Grape Bubblegum makes for a great aid in getting your TLC.
Effects
CalmHappyRelaxedEnergetic
About the brand :
Ric Flair Drip
They're in town to party and you, elite world champions, are invited to join. Ric Flair Drip is here for the wheelin', dealin', jet flyin', premium cannabis aficionados that are stylin', profilin', and ready to assault their day like the Nature Boy himself. Their product line will make you say "WOOOOO!" with heavy strains intended to tap out any opponent.