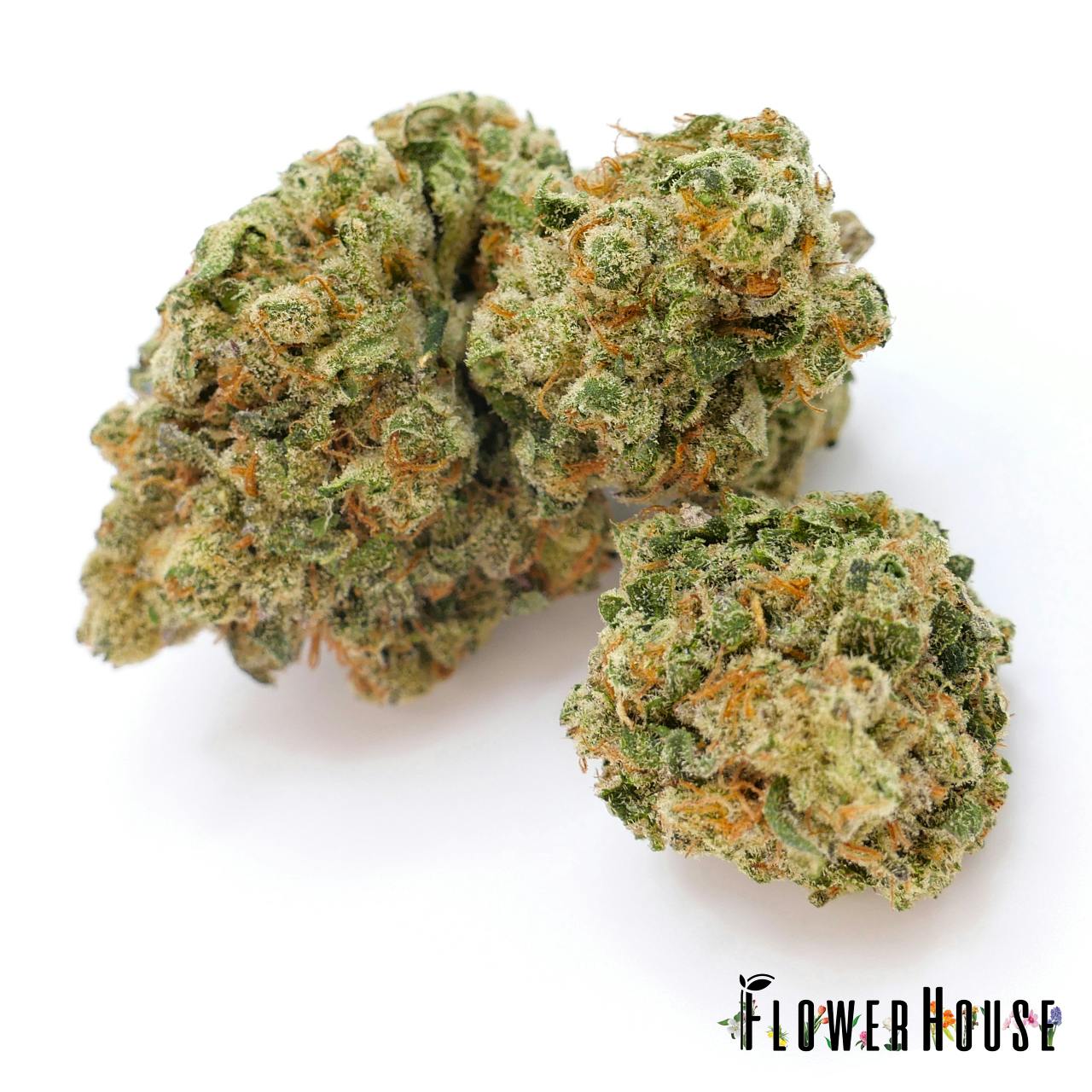 Brand: FlowerHouse
Grass Valley Girl
Sativa-dominant hybrid
Flavor notes: This full-bodied OG strain emanates pronounced gas and pine flavors. With a gradual come up, Grass Valley Girl OG will have you stoney bologna before you know it. Known to produce little miss chatterbox.
Strain effects: Relaxed, uplifting, social
FlowerHouse New York is a BIPOC-owned cultivator located in the bucolic Hudson Valley and specializing in high-quality smokable flower for New Yorkers, by New Yorkers. FlowerHouse 1g jars are filled from the same batches as FlowerHouse premium eighths and contain enough bud to roll one, get a good taste, and discover your new favorite strain. For more information, follow @flowerhouse_ny.
Effects
CalmEnergeticHappyRelaxed