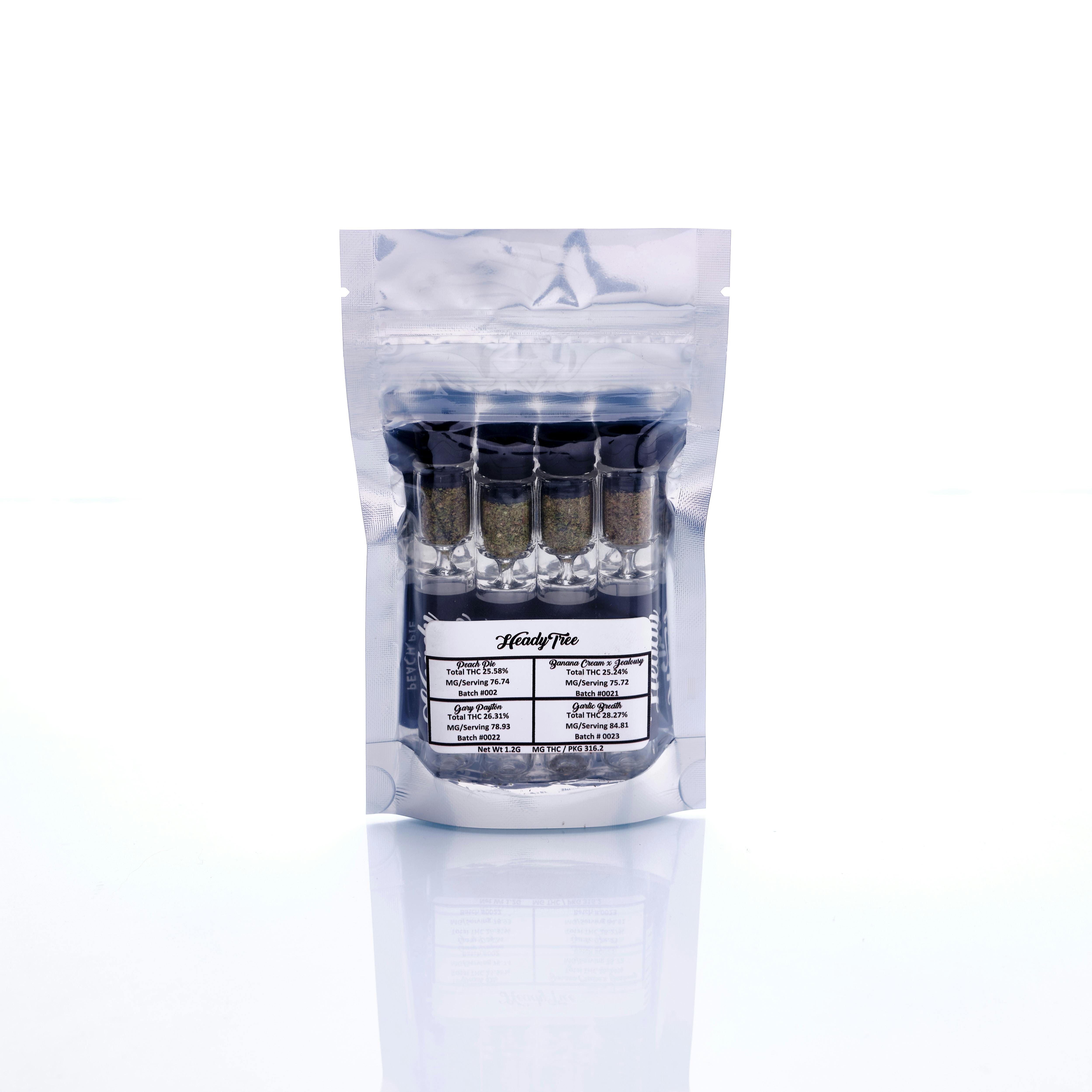 Brand: Heady Tree
Heady Tree – 4 Flight Chillum Variety Pack
Perfect for those who want to try it all. 4 pre packed .3g glass chillums, each a different strain!
– Garlic Breath 28.27%
This strain is an indica-dominant hybrid. Notes of garlic from GMO combined with Mendo Breaths funky caramel vanilla create an eye watering nose and effects that will surely relax your body and mind.
-Gary Payton 26.31%
This balanced hybrid earned its name for being a standout all star. Its citrus notes and powerful fuel aroma uplifts your senses and calms your body and mind.
-Banana Cream x Jealousy 25.24%
This is for heavy hitting Indica lovers! This powerhouse terp combo brings a superb blend of Sherb and creamy banana. It will smack your pallet with creamy candy and gelato.
-Peach Pie 25.58%
This sativa leaning hybrid strain is as fruity and delicious as it sounds. The cross of Rainbow Pie and Dozizos hits hard and quickly, starting with a euphoric rush that users say may leave you uplifted and enchanted, while the body falls into a relaxing state of bliss.
About the brand :
Heady Tree
Heady Tree is a vertically integrated cannabis brand with one focus in mind, quality. They produce cannabis that smacks.