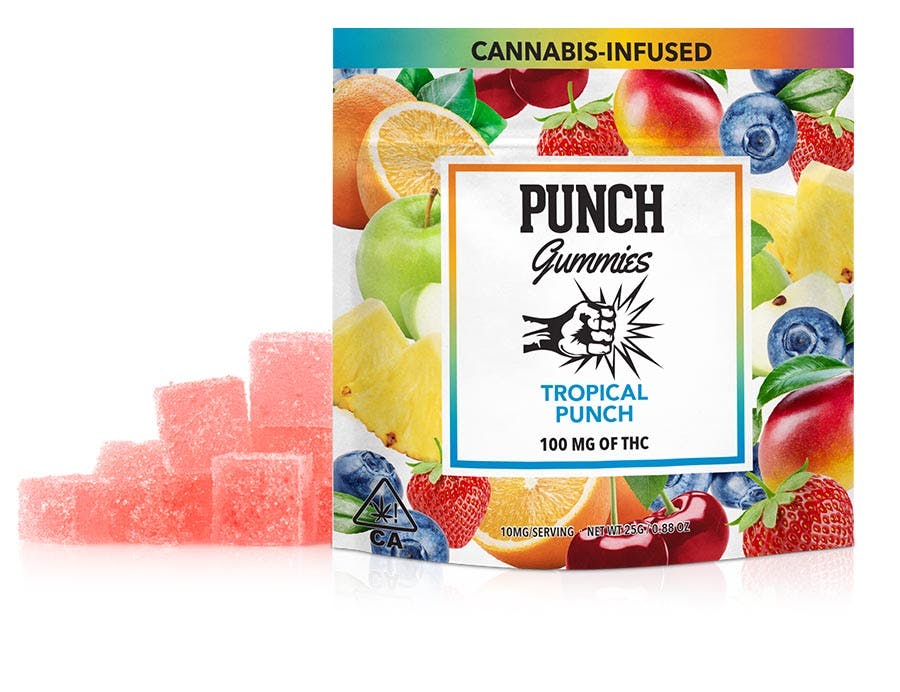 Brand: Punch Edibles
HPI – Punch Edibles -Tropical – 100mg
THC:100mgCBD:1.65mg
Edibles are created either by infusing cooking oil or butter with cannabis extract, or by mixing extract directly into other ingredients. Because edibles are digested and absorbed by your stomach and liver, the activation is often longer than other consumption methods, taking on average 45 minutes, and sometimes up to 2 hours. It is important to start low and slow when consuming edibles so you don't over do it. Take extra caution to ensure edibles are out of the reach of children.
About the brand :
Punch Edibles
In 2013, the edibles market was lacking a product that was flavorful, size appropriate, potent, and most importantly, consistent. After months of hard work, the PunchBar was developed. Punch Edibles was born on the idea of providing a sensibly sized, high-dose edible. Patients could now enjoy their medicine with great flavor, minimal calories and sugar, all in a consistent and safe way.
All Punch products are lab tested and made with premium concentrates. Punch is located in hundreds of dispensaries throughout California, with a customer base that has remained loyal since the beginning and continues to grow daily.