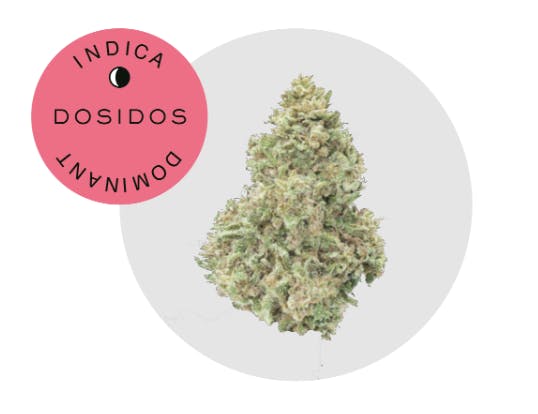 Brand: Hudson Cannabis
Hudson Cannabis – Dosidos Dime
Category: Indica-Dominant Hybrid
Genetics: Faceoff OG x Girl Scout Cookie
Type: Outdoor, From Seed
Dosidos smells like ripe soil after a day of rain — it puts the funk in skunk.
This strain tastes delightful, like a rainbow of floral candy. Its Myrcene
terpene from parent Faceoff OG are sedating. This Indica-Dominant Hybrid
feels like a full body massage, you will melt into bed as you relax into rest.
Effects
CalmHappyRelaxedEnergetic