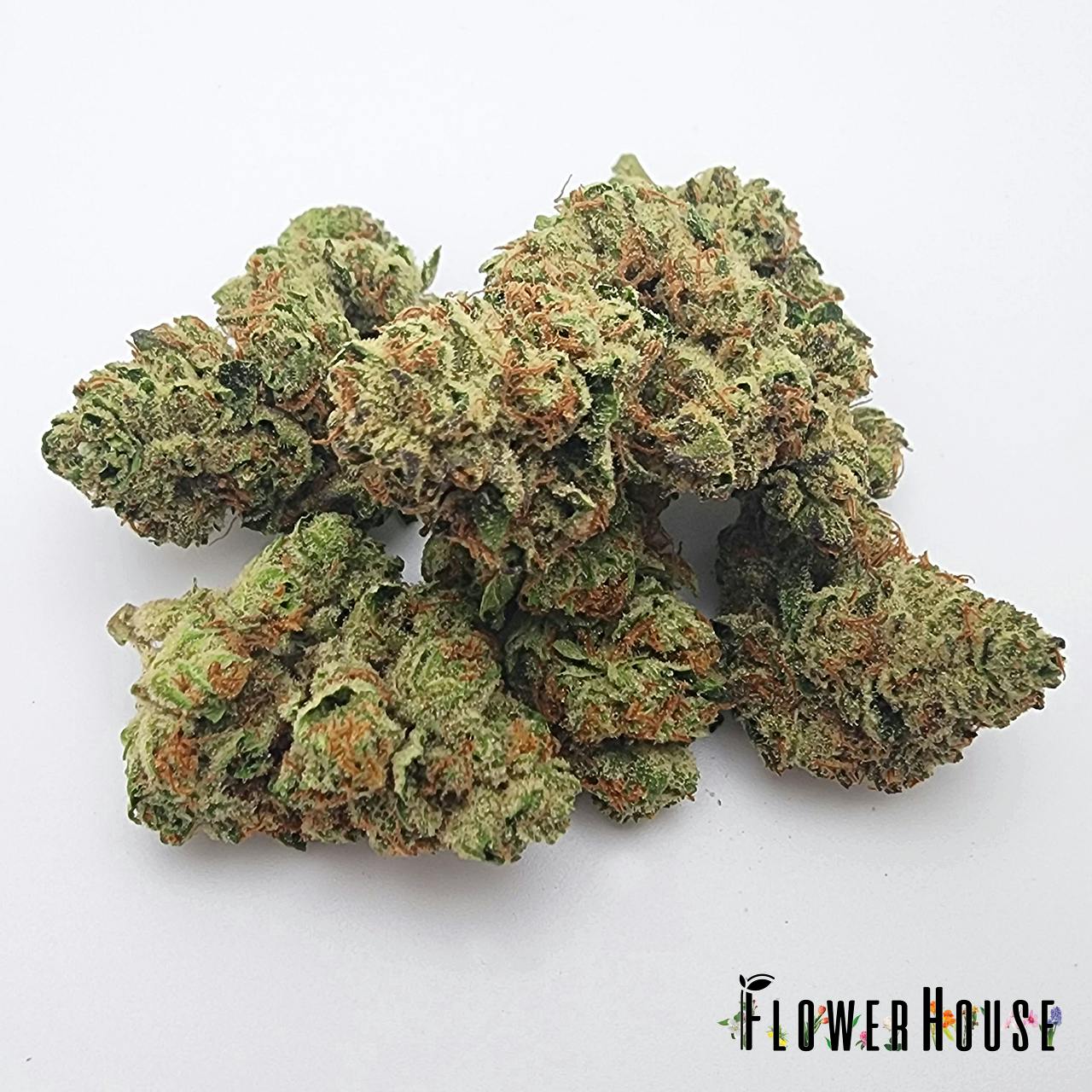 Brand: FlowerHouse
Ice Cream Cake
Ice Cream Cake 7g Smalls
Indica
Flavor notes: This strain can be described as sweet, creamy and nutty, packing a heavy punch in the flavor department. Ice Cream Cake reinforces the stereotype that indicas will have you in da couch.
Strain effects: Relaxing, heavy body high, drowsiness
FlowerHouse New York is a BIPOC-owned cultivator located in the bucolic Hudson Valley and specializing in high-quality smokable flower for New Yorkers, by New Yorkers. FlowerHouse Smalls are the same bud you know and love, but in a size that's easy to grind and ready to go. For more information, follow @flowerhouse_ny.
Effects
CalmHappyRelaxedEnergetic