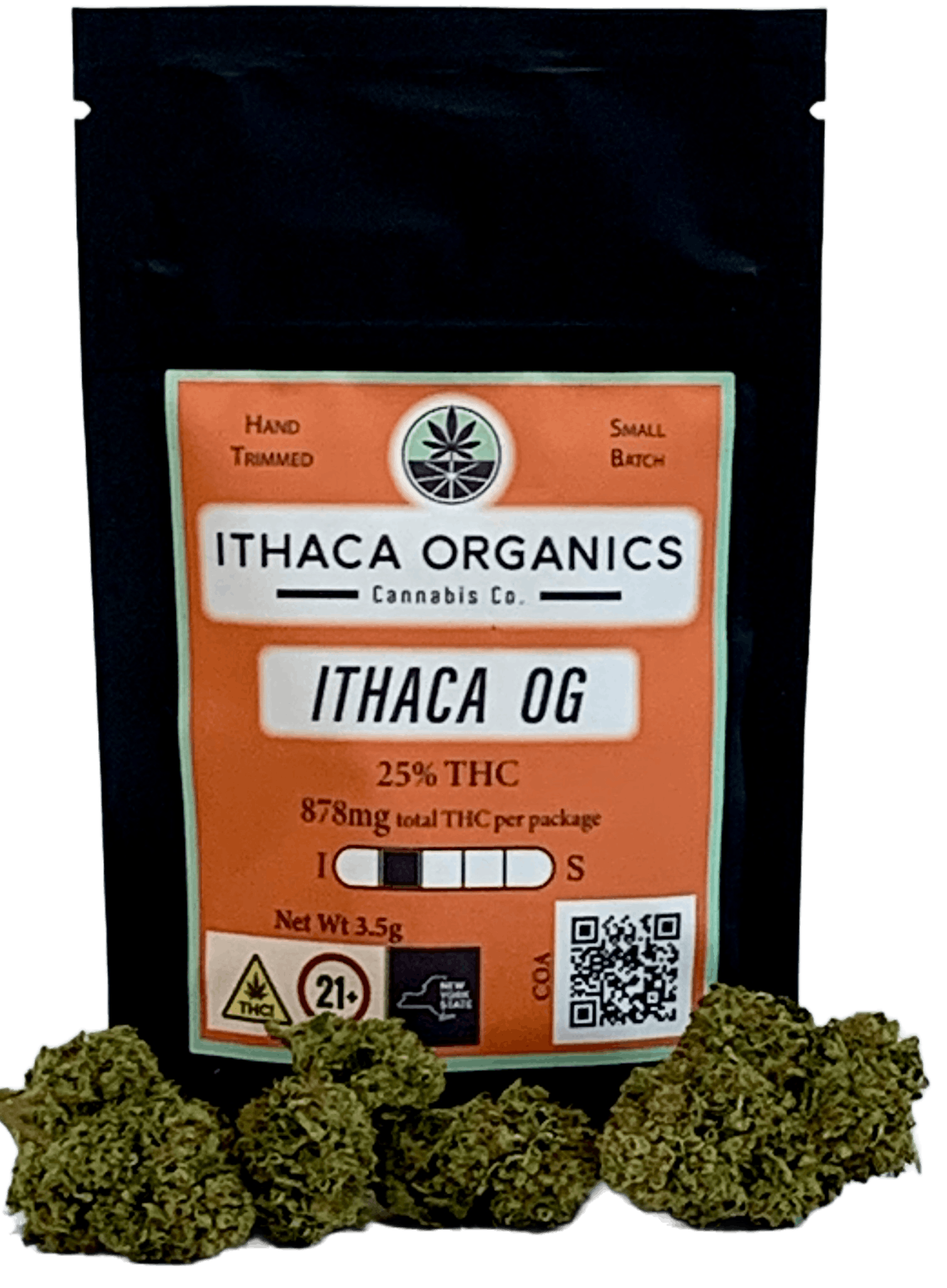 Brand: Ithaca Organics Cannabis Co.
Ithaca OG
Ithaca OG is our rebrand of the indica-dominant Twenty20 Mendocino's The Spice.
This phenotype did so well in our growing conditions it's like it was made just for us.
Smokers that have been around the block will instantly recognize the earthiness of OG that comes from both parents, The Whip! and Biscotti. The sparkly well-formed nuggets will please everyone.
EFFECTS
Relaxed
Sleepy
Happy
Effects
HappyRelaxedSleepy
About the brand :
Ithaca Organics Cannabis Co.
Ithaca Organics family farm has been growing certified-organic food and hemp for the Tompkins County community for decades. Now, they also grow small-batch, premium, cannabis imbued with the famed terroir of the NY Finger Lakes region.