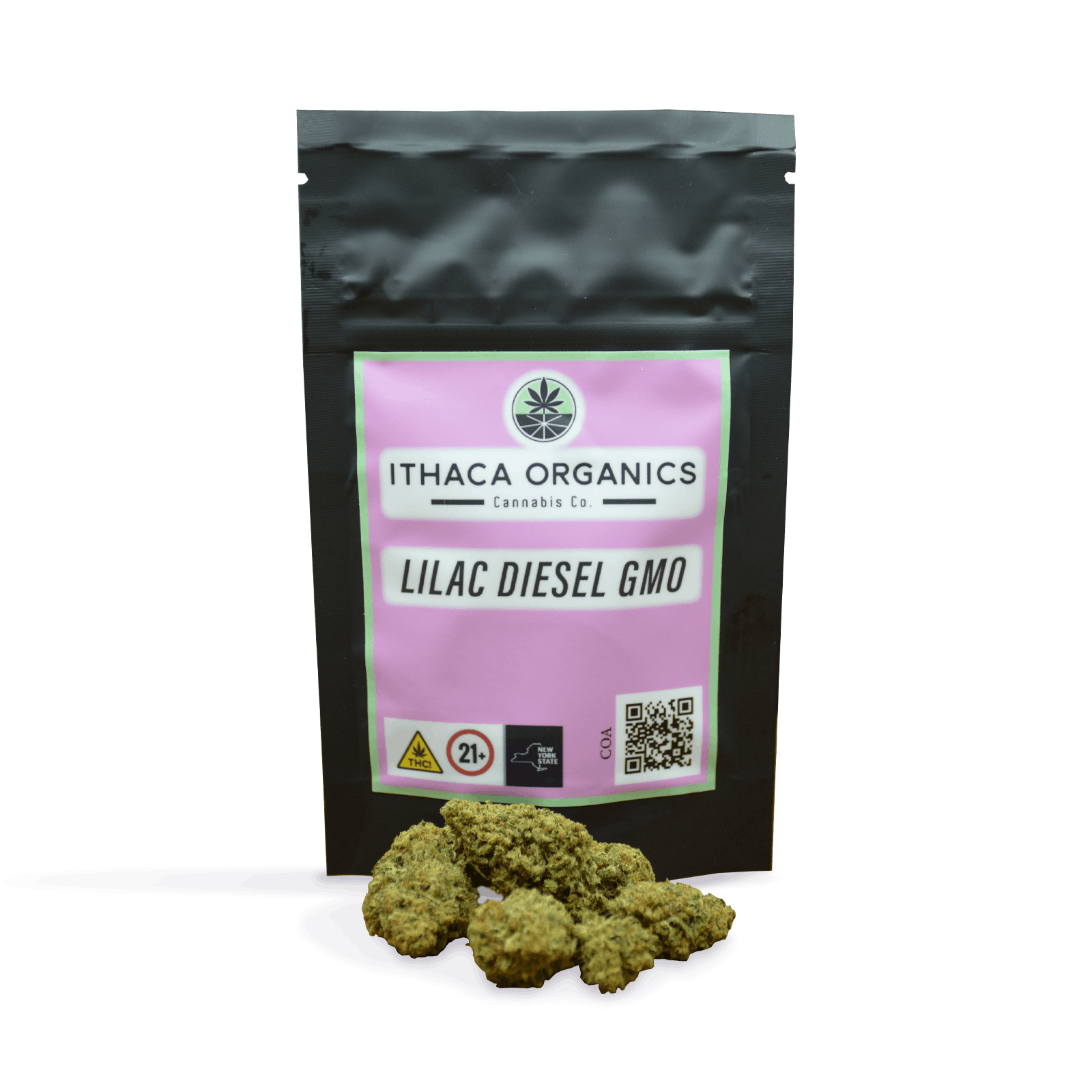 Brand: Ithaca Organics Cannabis Co.
Lilac Diesel GMO
Lilac Diesel GMO – SATIVA – FLOWER 3.5g Lilac Diesel GMO is a sativa dominant hybrid of Lilac Diesel and GMO (Garlic Cookies) bred by Ethos Genetics.
This strain has a unique terpene profile of chem, gas, and limes with hints of cherry and haze that tastes as good as it smells.
It provides a strong but functional head high for great creativity, energy, and inspiration. Perfect for getting motivated and getting out there! Lilac Diesel GMO makes for a great morning or midday smoke.
Effects
CreativeEnergeticFocusedHappyInspired
About the brand :
Ithaca Organics Cannabis Co.
Ithaca Organics family farm has been growing certified-organic food and hemp for the Tompkins County community for decades. Now, they also grow small-batch, premium, cannabis imbued with the famed terroir of the NY Finger Lakes region.