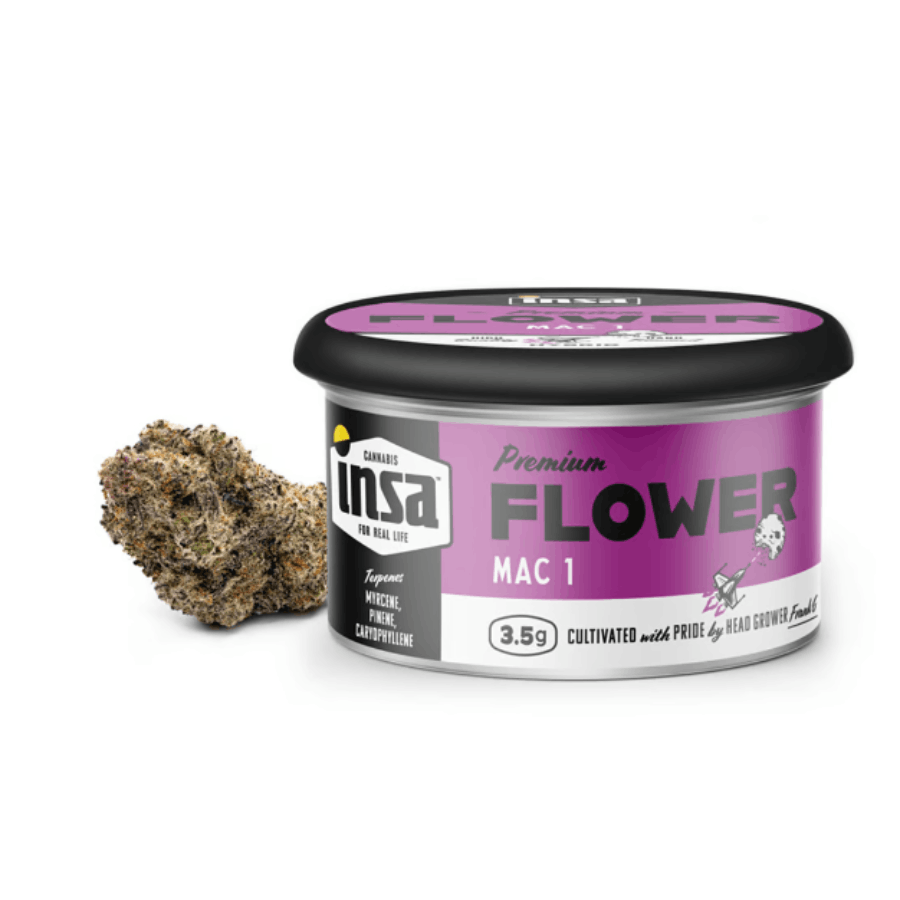 Brand: Insa
MAC 1 | I.N.S.A.
Dried cannabis flower is primarily ingested via inhalation. Activation time is roughly about 5 minutes and can last up to a few hours.
Effects
CalmHappyRelaxedEnergetic
About the brand :
Insa
Insa is not some la-di-da so-and-so that's going to carry you away to a land of make believe. It's cannabis for real life: the good days and the 'bout to get better.
Insa offers premium cannabis in a variety of formats and functions to help wind you up, calm you down, ease your ailments—and whatever you need in between.