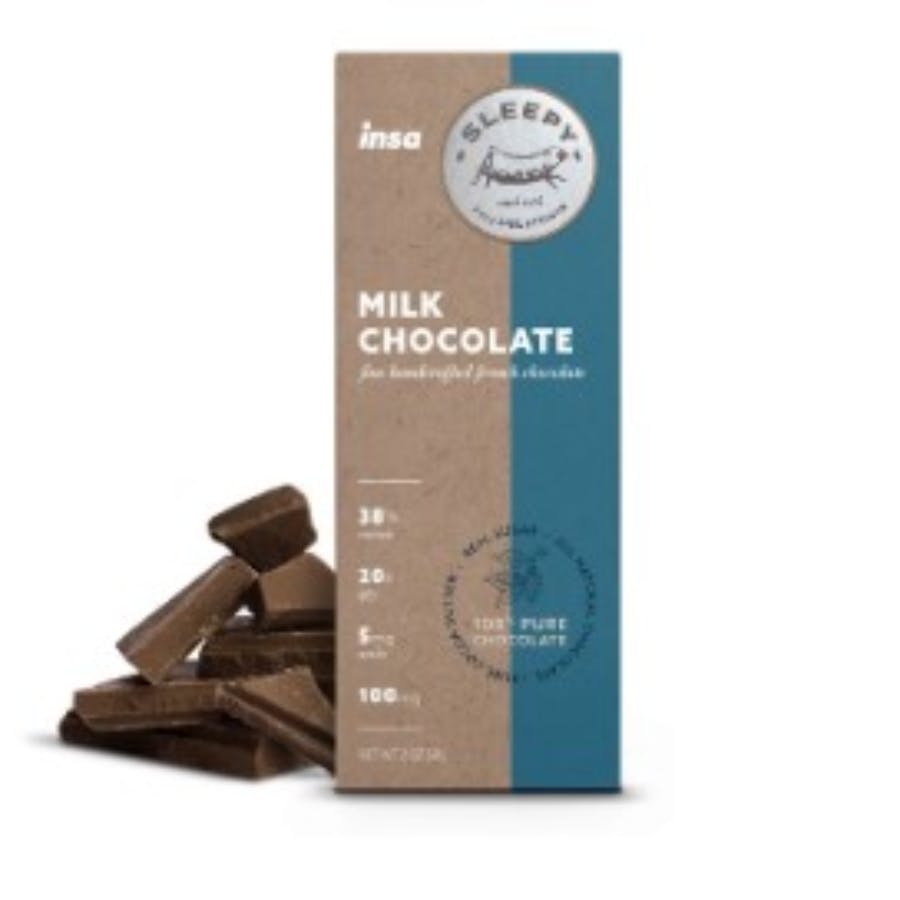 Brand: Insa
Milk Chocolate Bar | Sleepy Bar | 20pk | 100mg | I.N.S.A.
THC:100mg
Want to count fewer sheep? Try our newest addition to the Insa chocolate bar family— the Sleepy Bar! With 3mg of Melatonin and 5mg of THC per serving, this delicious bar is reported to help users fall asleep and stay asleep throughout the entire night. Imported from Europe, our pure milk chocolate bar is simply infused and produced by hand for a rich creamy texture and a delectable milky taste. Sometimes simple is just better.
About the brand :
Insa
Insa is not some la-di-da so-and-so that's going to carry you away to a land of make believe. It's cannabis for real life: the good days and the 'bout to get better.
Insa offers premium cannabis in a variety of formats and functions to help wind you up, calm you down, ease your ailments—and whatever you need in between.