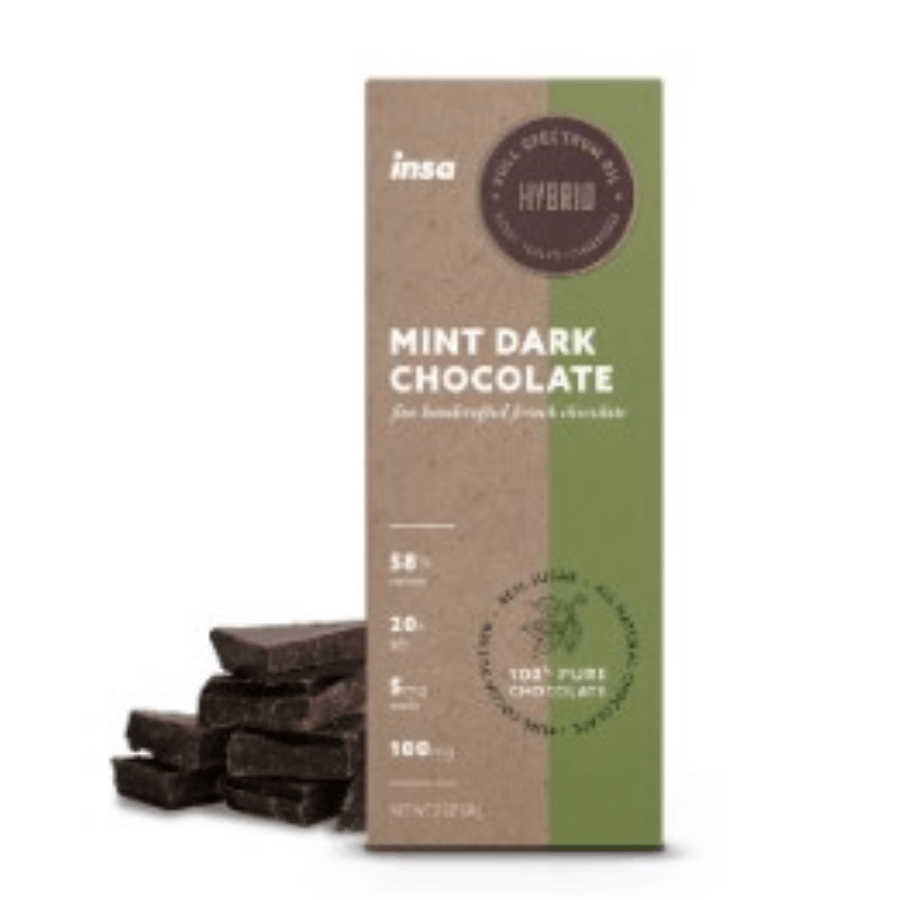 Brand: Insa
Mint Dark Chocolate Bar | Chocolate | 20pk | 100mg | I.N.S.A.
THC:100mg
Cannabis chocolates are popular because the dominant chocolate flavor overpowers the "green" taste you may find in other edibles. Because edibles are digested and absorbed by your stomach and liver, the activation is often longer than other consumption methods, taking on average 45 minutes, and sometimes up to 2 hours. It is important to start low and slow when consuming edibles so you don't over do it. Take extra caution to ensure edibles are out of the reach of children.
About the brand :
Insa
Insa is not some la-di-da so-and-so that's going to carry you away to a land of make believe. It's cannabis for real life: the good days and the 'bout to get better.
Insa offers premium cannabis in a variety of formats and functions to help wind you up, calm you down, ease your ailments—and whatever you need in between.