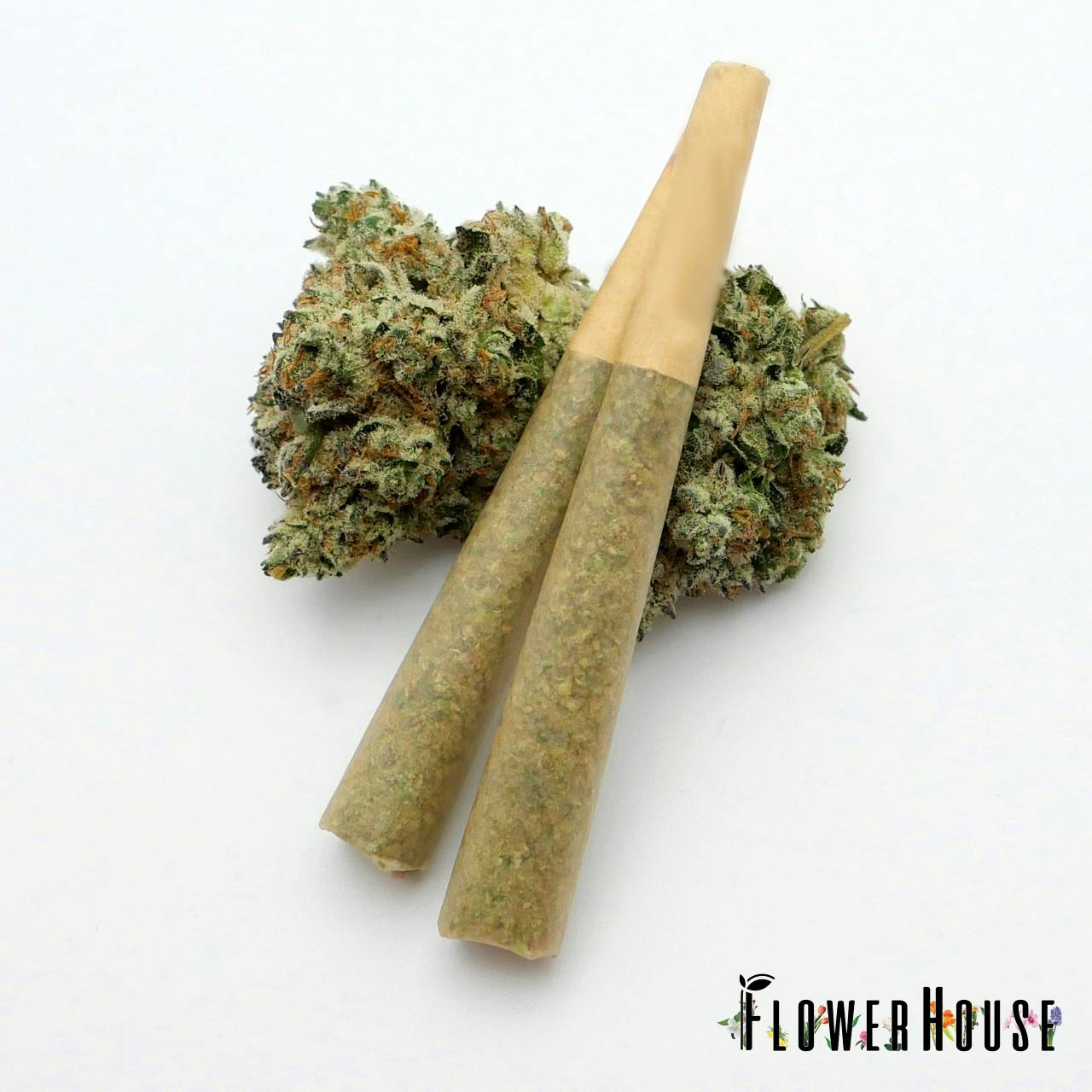 Brand: FlowerHouse
Oreoz Infused Pre-roll 2pk
Indica
Flavor notes: This tasty strain definitely lives up to its name. With hints of chocolate and pepper, this strain is the perfect mix of spicy and sweet. You may want to have some actual Oreos on hand as well to satisfy those munchies!
Strain effects: Happy, hungry, relaxed
FlowerHouse New York is a BIPOC-owned cultivator located in the bucolic Hudson Valley and specializing in high-quality smokable flower for New Yorkers, by New Yorkers. FlowerHouse pre-rolls are made with whole flower – NEVER shake. Flower is milled and cured to an even consistency for a smooth and slow burn, then rolled in 100% natural paper with no dyes, chalks, or burn additives. For more information, follow @flowerhouse_ny.
Effects
CalmHappyRelaxedEnergetic