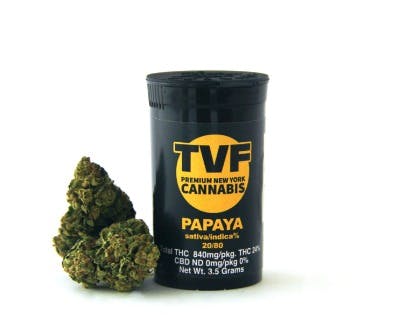 Brand: Township Valley Farm
Papaya
Feelings: Sleepy . Hungry . Relaxed
Helps with: Stress . Anxiety . Pain
sativa/indica 20/80
24%THC
Papaya has sweet and fruity scents similar to tropical fruits with hints of mango. It has notes of papaya and ripe fruit with caramel touches and skunk nuances. Papaya is an indica-dominant hybrid cannabis strain that is known for producing a mental calmness, though many consumers also find that this strain makes them energetic and productive.
Effects
CalmEnergeticHappyRelaxed