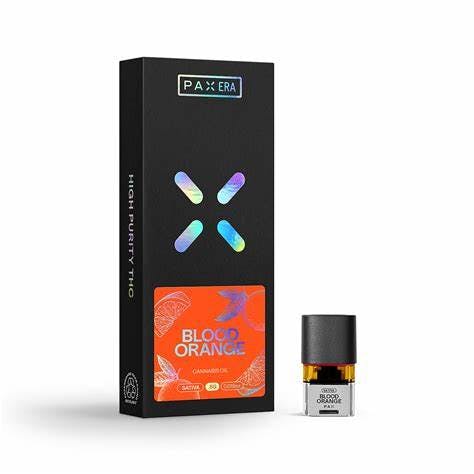 Brand: PAX
PAX High Purity THC- Blood Orange- Pod
Put some more "fun" into your daily functions with this tangy, uplifting sativa. Take on any task with a creative kick and citrusy zest of blood orange. Our cannabis oil is sourced for its purity and potency, enhanced with a blend of terpenes to bring out the best aroma and taste.
Flavors: Tangy, Citrus
Effects
EnergeticHappyCreativeFocusedInspired
About the brand :
PAX
PAX delivers well-being through pure products, unique experiences, and an unparalleled passion for the plant. For more than a decade, we've provided products that are simple, enjoyable, and trusted by millions. We believe in creating sustainable opportunities through cannabis.