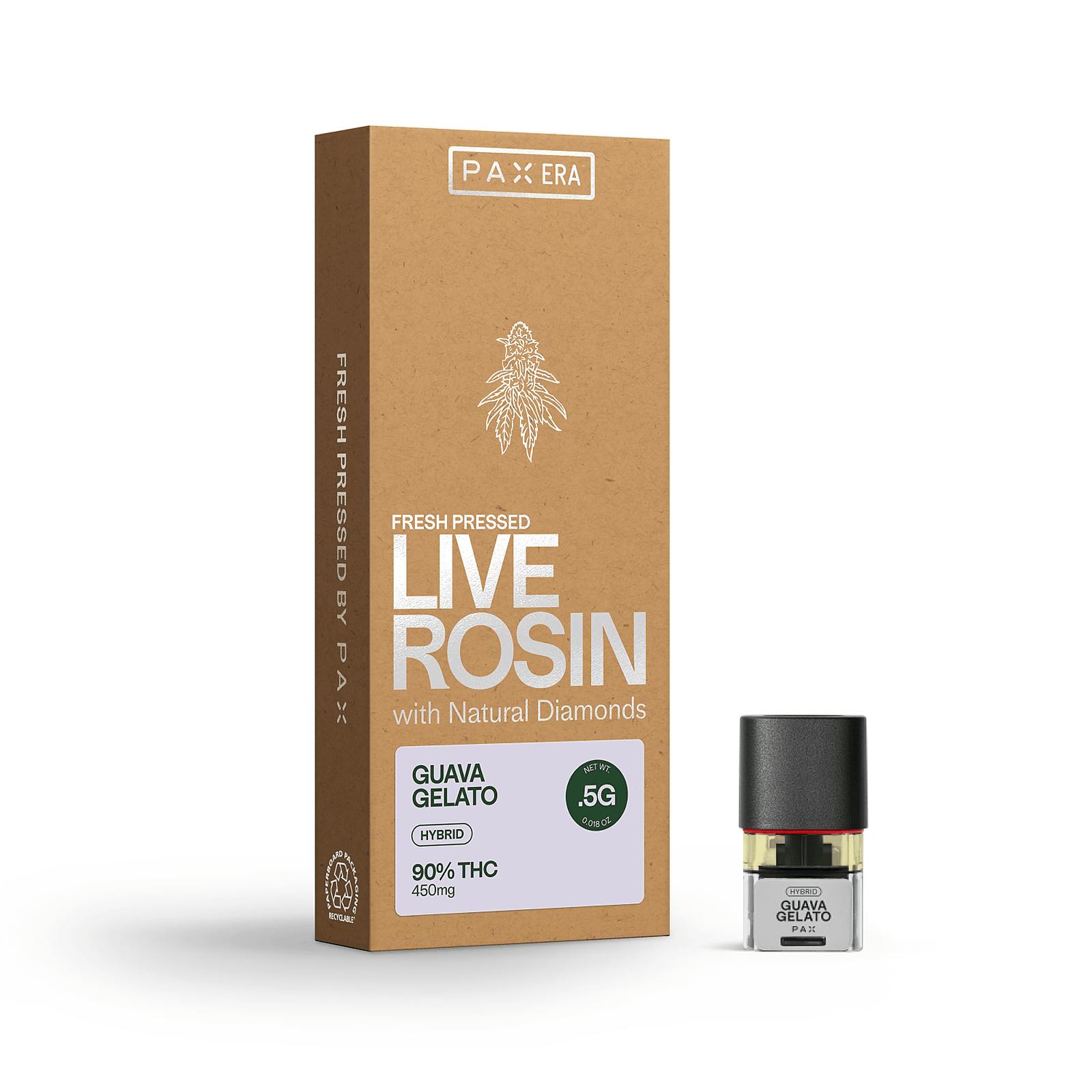 Brand: PAX
PAX Live Rosin- Guava Gelato – Pod
Guava Gelato's background includes a blend of Sunset Sherbert and Thin Mint Girl Scout Cookies, so it is a fairly balanced hybrid. Guava Gelato has minimal amounts of CBD and 13% to 18% THC in it.
This strain is also made up of several very flavorful terpenes. It primarily contains carene, caryophyllene, linalool, and myrcene, and it also has moderate amounts of bisabolol and limonene.
Guava Gelato provides a pleasant blend of physical and mental effects, and the Guava Gelato strain THC levels tend to be fairly moderate. Depending on your tolerance and your personal reaction to cannabis, you may notice Guava Gelato strain effects like heavy limbs, giggliness, euphoria, and peacefulness.
Effects
CalmHappyRelaxedEnergetic
About the brand :
PAX
PAX delivers well-being through pure products, unique experiences, and an unparalleled passion for the plant. For more than a decade, we've provided products that are simple, enjoyable, and trusted by millions. We believe in creating sustainable opportunities through cannabis.