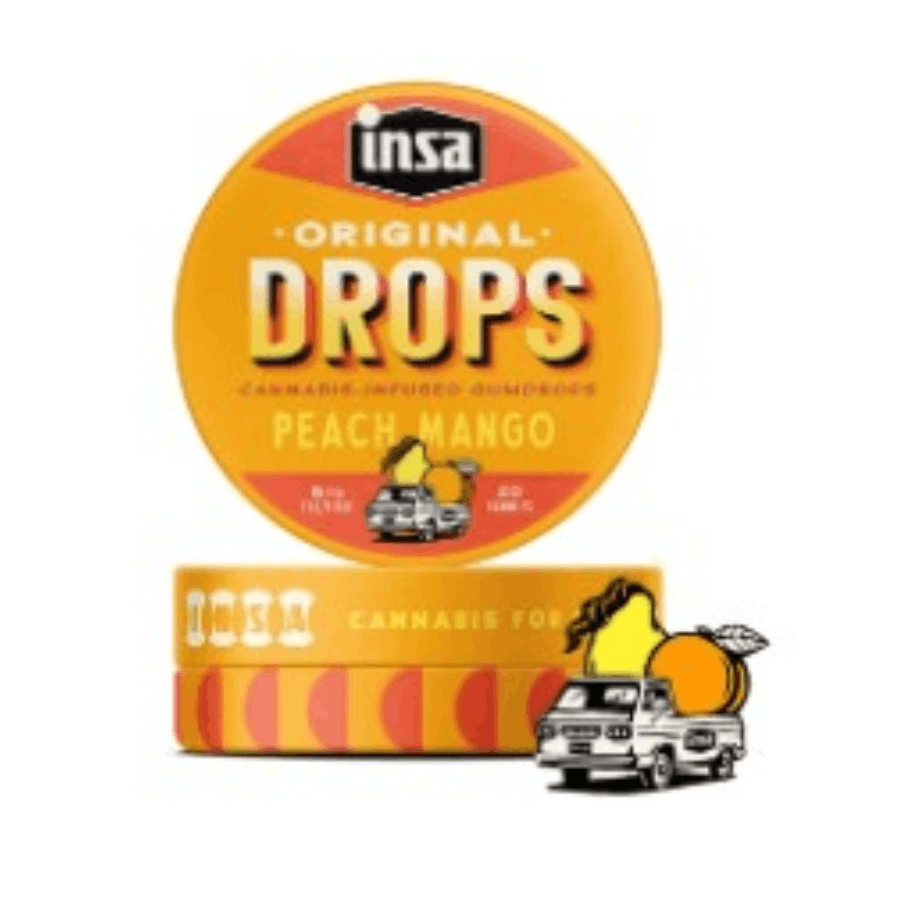 Brand: Insa
Peach Mango | Gummies | 20pk | 100mg | I.N.S.A.
THC:100mg
What do you get when you combine the indulgent taste of peach with the exotic taste of mango? We can tell you one thing: it's definitely not the pits. With natural fruit puree and a light dusting of finishing sugar, they offer a deliciously decadent edible experience. (And with 5mg of THC per piece, they offer a bite-sized high, too.)
Vegetarian and Gluten-Free, made with all-natural ingredients
About the brand :
Insa
Insa is not some la-di-da so-and-so that's going to carry you away to a land of make believe. It's cannabis for real life: the good days and the 'bout to get better.
Insa offers premium cannabis in a variety of formats and functions to help wind you up, calm you down, ease your ailments—and whatever you need in between.