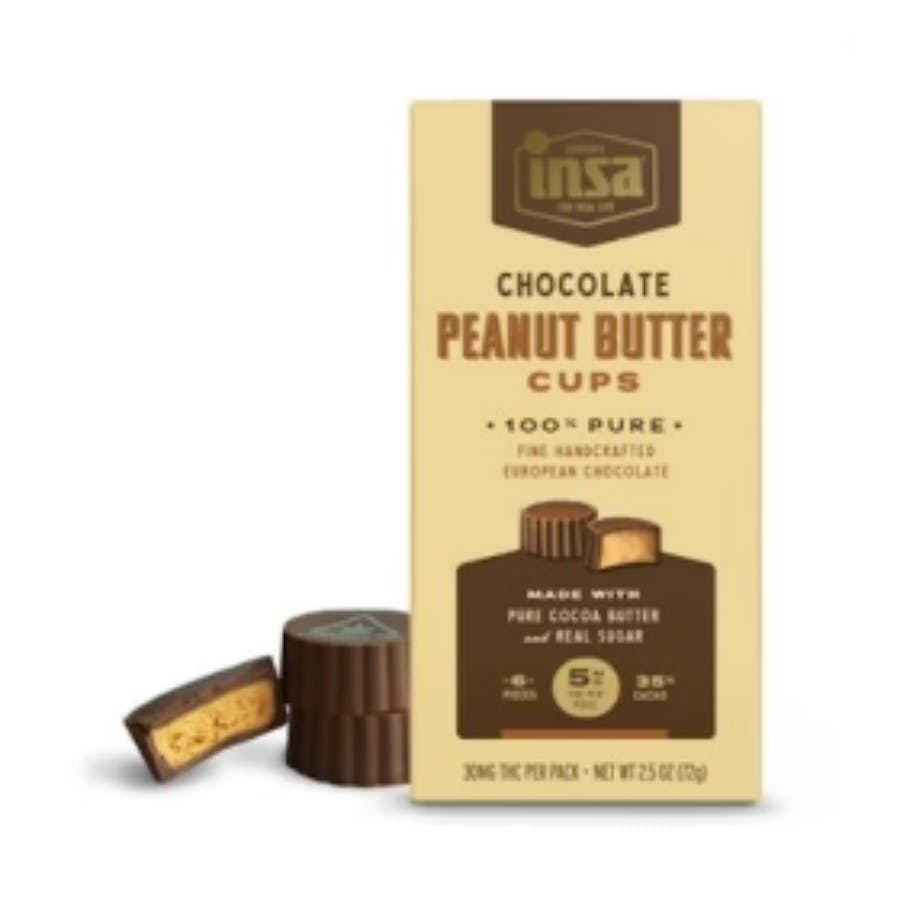 Brand: Insa
Peanut Butter Cup | Chocolate | 30mg | 6pk | I.N.S.A.
THC:30mg
Elevated Indulgence—Our totally handmade cannabis-infused Chocolate Peanut Butter Cups take sensory satisfaction to new highs, combining the smooth taste of European chocolate with sultry salted peanut butter and our top-tier cannabis extracts—and absolutely no fillers or nonsense. Go nuts.
– 100% Pure — Fine Handcrafted European Chocolate
– Made with Pure Cocoa Butter and Real Sugar
About the brand :
Insa
Insa is not some la-di-da so-and-so that's going to carry you away to a land of make believe. It's cannabis for real life: the good days and the 'bout to get better.
Insa offers premium cannabis in a variety of formats and functions to help wind you up, calm you down, ease your ailments—and whatever you need in between.