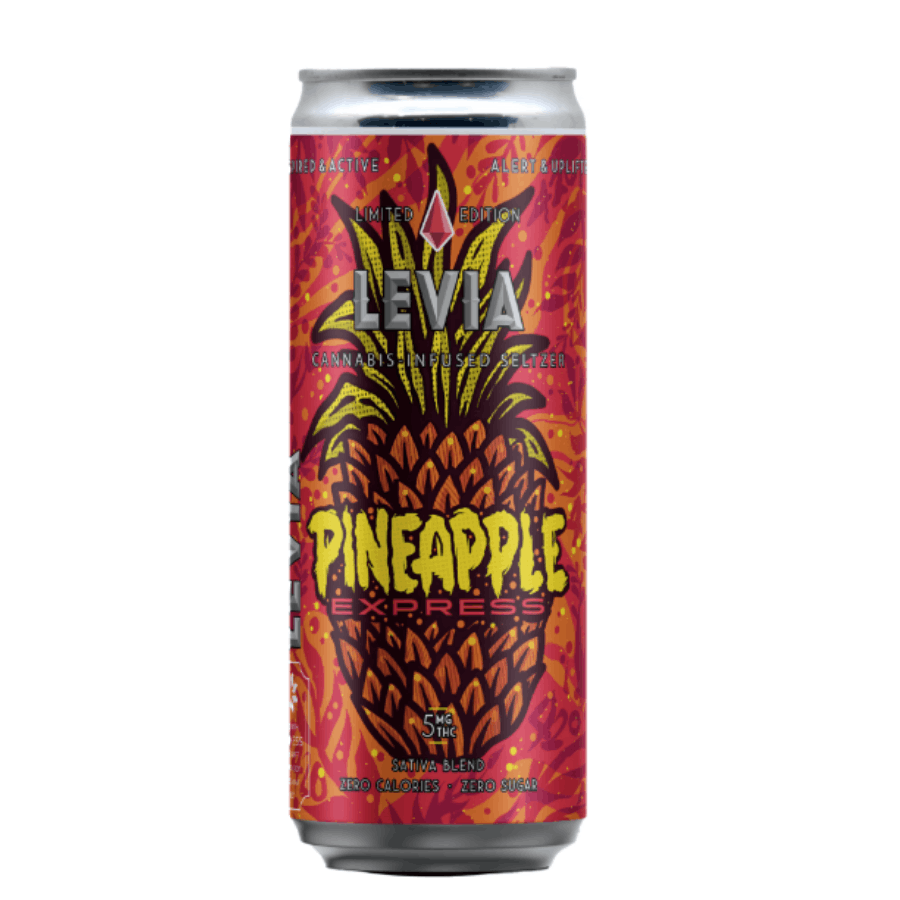 Brand: LEVIA
Pineapple Express | Seltzer | 5mg | Levia
THC:5mg
Edibles are created either by infusing cooking oil or butter with cannabis extract, or by mixing extract directly into other ingredients. Because edibles are digested and absorbed by your stomach and liver, the activation is often longer than other consumption methods, taking on average 45 minutes, and sometimes up to 2 hours. It is important to start low and slow when consuming edibles so you don't over do it. Take extra caution to ensure edibles are out of the reach of children.
About the brand :
LEVIA
LEVIA has been creating the best tasting social seltzer. Rooted in simple, all-natural ingredients, LEVIA will elevate your experience with a fast & predictable onset of effects.
After years of research, they unlocked the secret to crisp & refreshing cannabis-infused drinks. And ever since, the days are lively, the nights are chill, and spirits are buoyed for friends and family alike.
LEVIA is excited to share all of our Elevated Experiences with you.