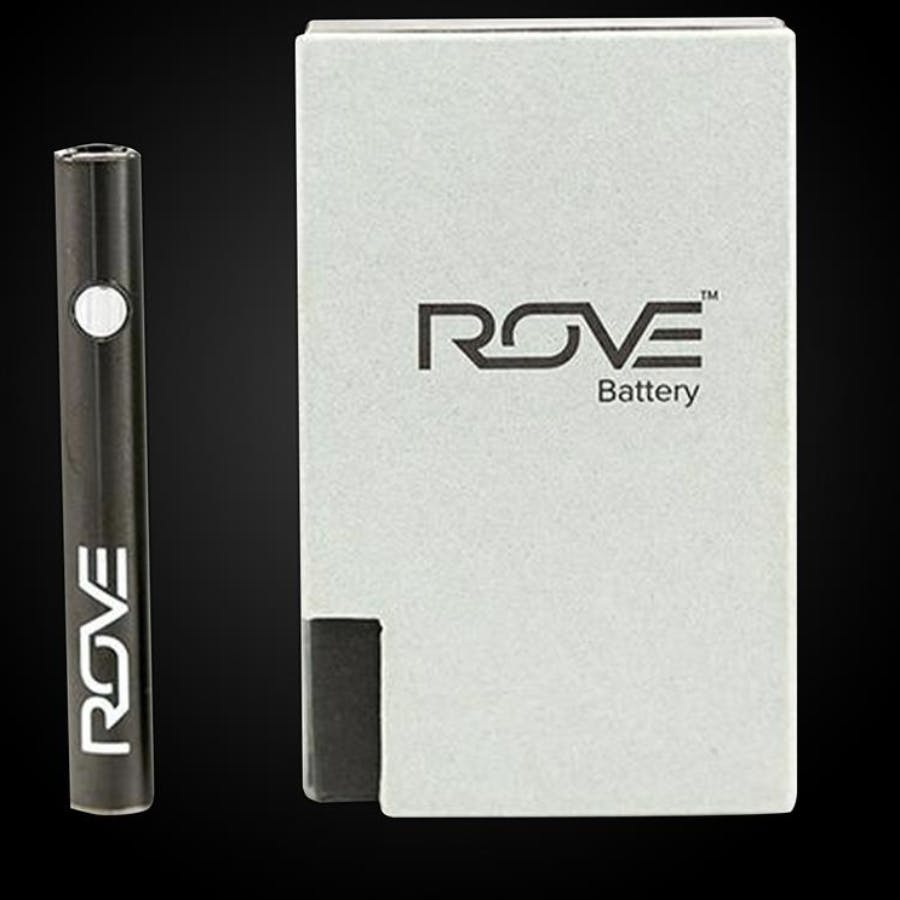 Brand: Rove
Rove Black 510 Battery
Do you want a slim, powerful, and adjustable voltage battery? The ROVE Slim Battery has you covered. Designed to perfectly pair with Rove cartridges, this battery features 1000mAH capacity for a charge that lasts as long as you need. When you need a charge, just plug the charging cable into an outlet for a quick and painless power-up. Now comes with 3 different power settings to fine tune how big of a hit you want to get!
About the brand :
Rove
WHO WE ARE:
OUR VISION
At Rove, we believe in honesty, simplicity and transparency. Our goal is to provide customers with the highest quality products that taste great and are created with them in mind. Welcome to our brand, where the best is always getting better.
OUR PRODUCTS
Our products are made using 100% organically grown cannabis. Creating the ultimate individualized cannabis experience means perfection in every step of the process. From cultivation to cartridge, we do everything in house, and take pride in bringing our consumers high quality, great tasting, transparent products.
OUR STORY
Rove was born at the intersection of art and science. Our team of long time industry enthusiasts, boasting a combined wealth of experience in cultivation, extraction and laboratory science, joined together with a mission to produce better, tastier, more honest cannabis products..
Interested in Rove?:
Email: info@rovebrand.com