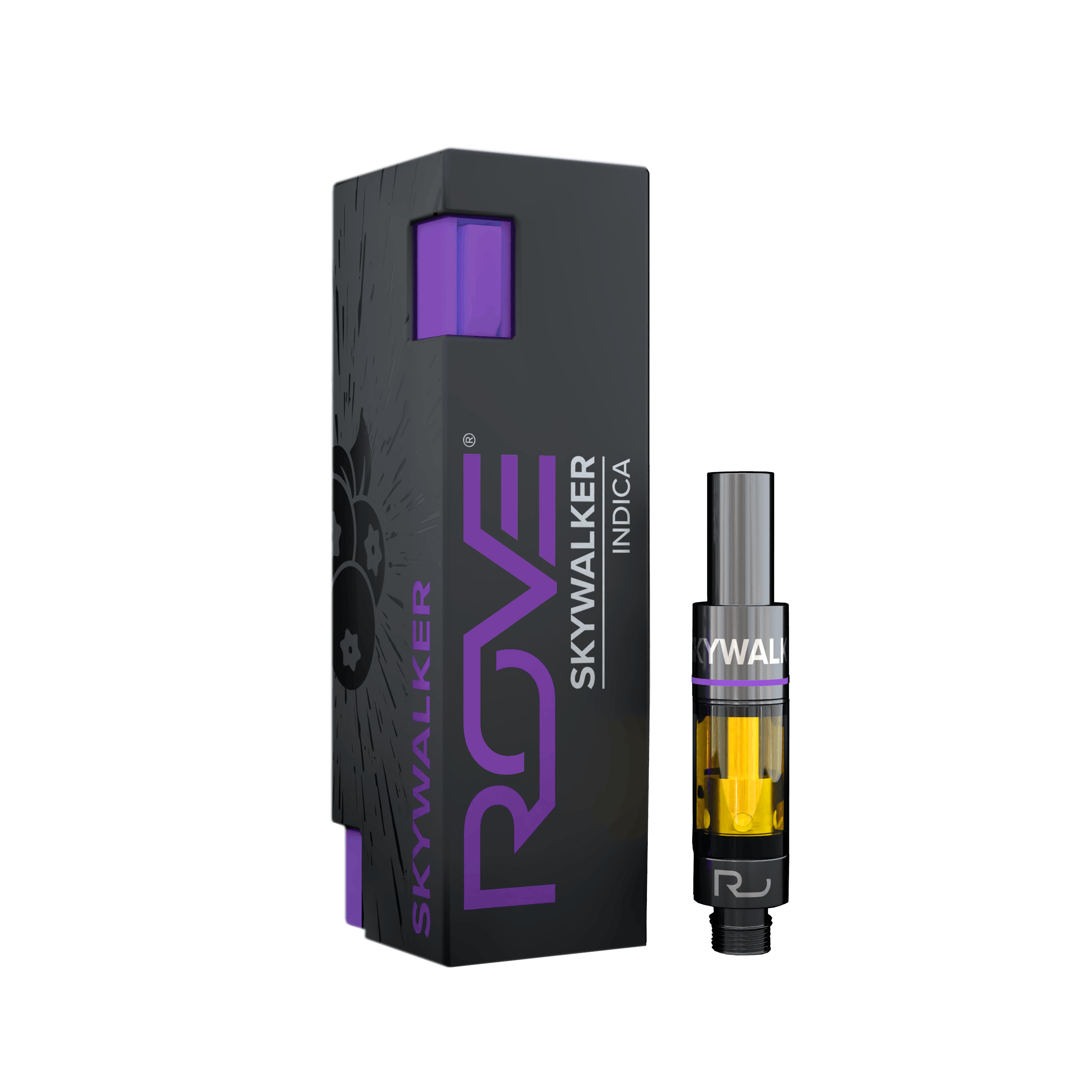 Brand: Rove
Rove – Skywalker – Cartridge
SKYWALKER • INDICA
Skywalker, an Indica dominant cross between Blueberry and Mazar, is ideal for those who suffer from mild pain, insomnia, stress or anxiety. Users of this potent strain are treated to an out of this world experience, punctuated by deep body highs and feelings of euphoria. Spread the earth beneath your feet and let the forces guide you.
Tastes like: Blueberry, Tropical, Earthy
Terpenes: Myrcene, linalool, b-Caryophyllene
Effects/ Relief: Pain, Stress/Anxiety, Insomnia
Lineage: Blueberry x Mazar
Effects
CalmEnergeticHappyRelaxed
About the brand :
Rove
WHO WE ARE:
OUR VISION
At Rove, we believe in honesty, simplicity and transparency. Our goal is to provide customers with the highest quality products that taste great and are created with them in mind. Welcome to our brand, where the best is always getting better.
OUR PRODUCTS
Our products are made using 100% organically grown cannabis. Creating the ultimate individualized cannabis experience means perfection in every step of the process. From cultivation to cartridge, we do everything in house, and take pride in bringing our consumers high quality, great tasting, transparent products.
OUR STORY
Rove was born at the intersection of art and science. Our team of long time industry enthusiasts, boasting a combined wealth of experience in cultivation, extraction and laboratory science, joined together with a mission to produce better, tastier, more honest cannabis products..
Interested in Rove?:
Email: info@rovebrand.com