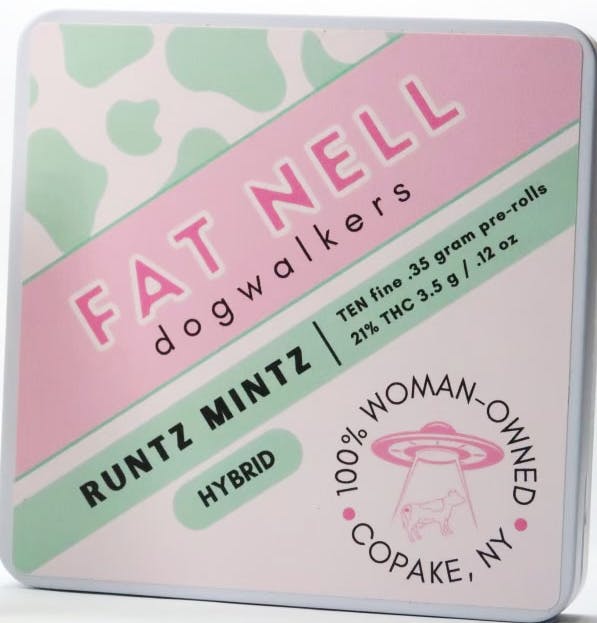 Brand: Fat Nell
Runtz Mintz Dogwalker .35g joints 10pk
RUNTZ MINTZ | 25% THC | Hybrid: Indica Dominant
Tasting Notes: sweet, floral
Effects: social, serene
Cultivation: light dep, outdoor
Dogwalker: 10 .35g joints with an extra long crutch wrapped in a compostable
package with a Boost humidity pack. These tins are the perfect addition to your bag
with extra space to pack a lighter, matchbook, chillum & other smoking accessories.
This sweet vanilla & floral nose makes Runtz Mintz our Miss Congeniality of the
season. Her silvery purple nugs provide a well-rounded, pleasant smoke which is
best when shared with friends.
Grown on an 11th generation family farm by a small crew of farmers with soil-based
growing practices. Our genetics selections are intentionally catered to the North East
climate which ensures a sustainable, high quality, outdoor crop.
Fat Nell is 100% woman-owned and operated in Copake, NY.
Effects
CalmEnergeticHappyRelaxed