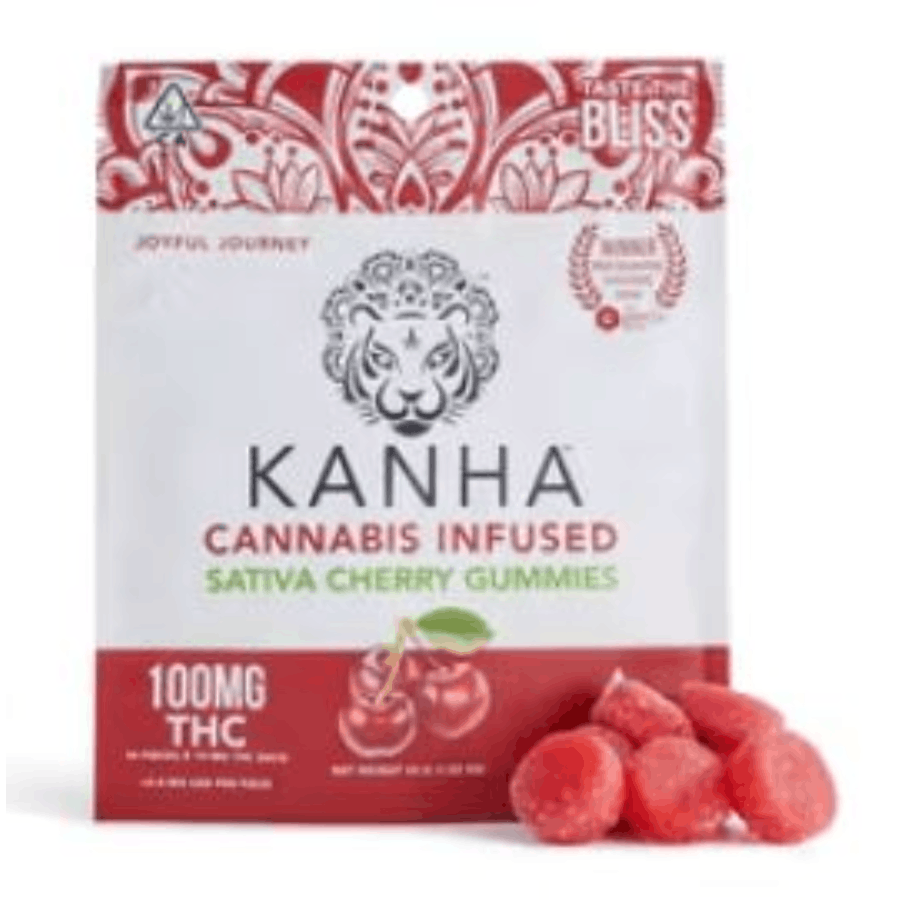 Brand: Kanha
Sativa Cherry | Gummies | 10pk | 100mg | Kanha
Kanha gummies are made with all-natural ingredients, coloring, and flavoring. Each gummy is infused with the highest quality cannabis oils to provide the most consistent, safe experience on the market. Our Cherry gummies are juicy sweet and made with sativa terpenes, which induce a stimulating and uplifting state of mind.
Effects
EnergeticHappyCreativeFocusedInspired
View Product Testing Data
THCA (Δ9-tetrahydrocannabinolic acid)
0.64
THCA (Δ9-tetrahydrocannabinolic acid)-0.64
THCA is a cannabis compound with a laundry list of potential mental and physical health benefits. THCA is the non-psychoactive precursor to THC, the most famous cannabinoid of all. While THC is responsible for the psychoactive "high" that so many of us enjoy, THCA has shown great promise as an anti-inflammatory, neuroprotectant and anti-emetic for appetite loss and treatment of nausea. THCA is found in its highest levels in living or freshly harvested cannabis samples. For this reason some users choose to juice fresh cannabis leaves and flowers to get as much THCA as possible.
About the brand :
Kanha
Widely considered the best tasting gummy in the industry, Kanha premium gummies are made with the highest quality Cannabis oils, scientifically extracted and infused to provide a consistent dose. Safe, reliable and delicious – every gummy is its own adventure in flavor and experience, leading you on a joyful journey full of curiosity and bliss.
• Bursting with Flavor
• All-Natural Ingredients
• Zero Pesticides
• Perfect Consistency and Texture
• Delectably Delightful
TASTE THE BLISS!