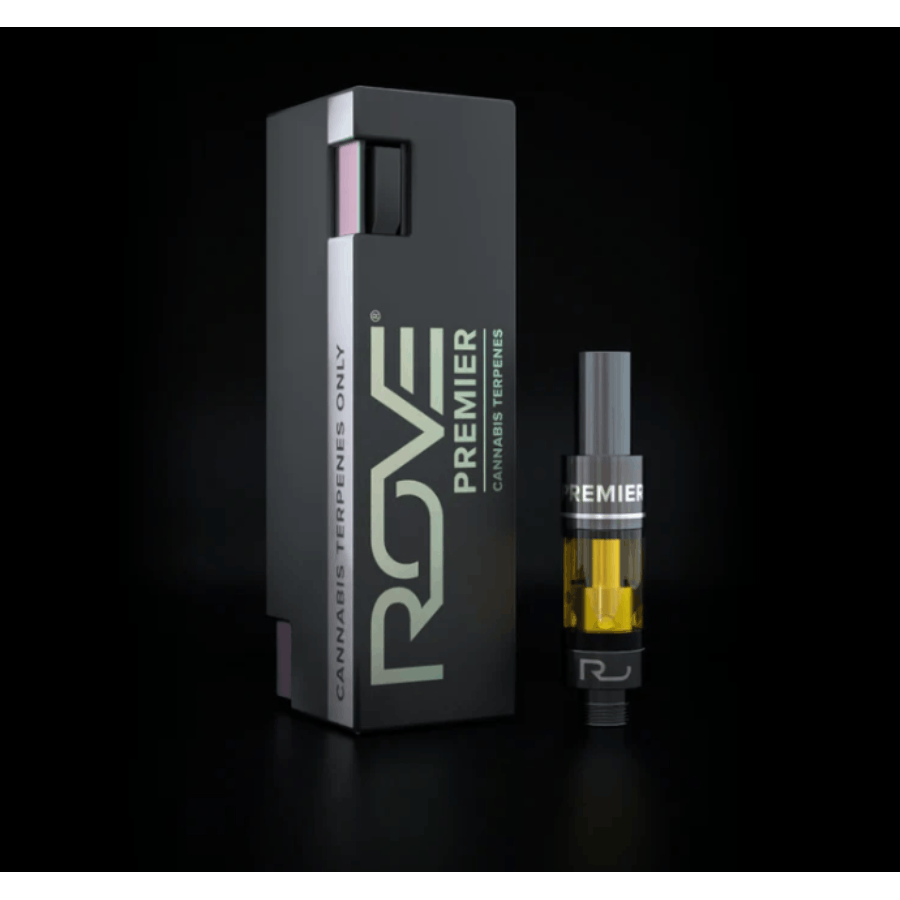 Brand: Rove
Super Glue Premier CTO | Vape Cart Rove
CTO – Cannabis Terpenes Only
Freshly extracted from cured flower, these 85%+ THC, full spectrum cartridges are for those looking for the higher potency options.
Effects
CalmHappyRelaxedEnergetic
About the brand :
Rove
At Rove, they believe in honesty, simplicity and transparency. Their goal is to provide customers with the highest quality products that taste great and are created with them in mind.
Rove products are made using 100% organically grown cannabis, sourced directly from trusted farms in their collective network. Using sub-critical liquid carbon dioxide, they extract a fine quality oil and refine it using only heat and pressure. The golden finished product is mixed with cannabis terpenes, natural terpenes, and fruit extracts for a truly special vaping experience.