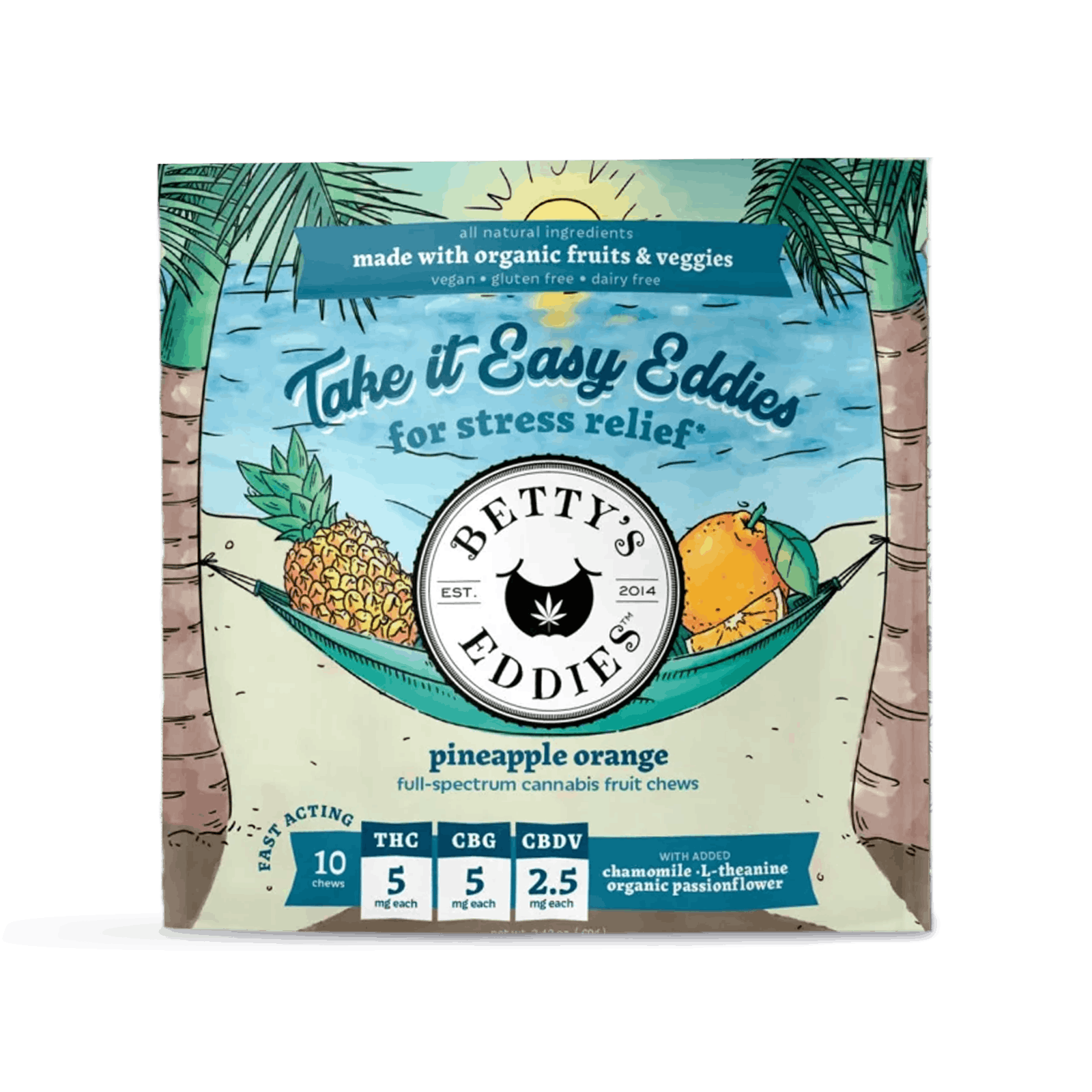 Brand: Betty's Eddies
Take It Easy Eddies Pineapple Orange Chews 10-pack
Enjoy a piece of peace with Betty's Eddies Take it Easy Eddies. These pineapple orange chews are infused with a natural blend of THC, CBDV, and CBG, plus passionflower, chamomile, and L-theanine, which may help you feel mindful and meditative.
You're on island time now!
Effects
CalmEnergeticHappyRelaxed
About the brand :
Betty's Eddies
At Betty's Eddies, they're all about good, clean, fun.
Their mission is simple – do good for the community, cook with only clean ingredients and spread fun & positivity while they do it.
They're extra "chewsy" about our ingredients which means all Betty's Eddies are vegan, gluten-free, made with real fruits & veggies, and infused with naturally extracted THC.
Pure goodness, just the way Mother Nature (and Betty) intended.