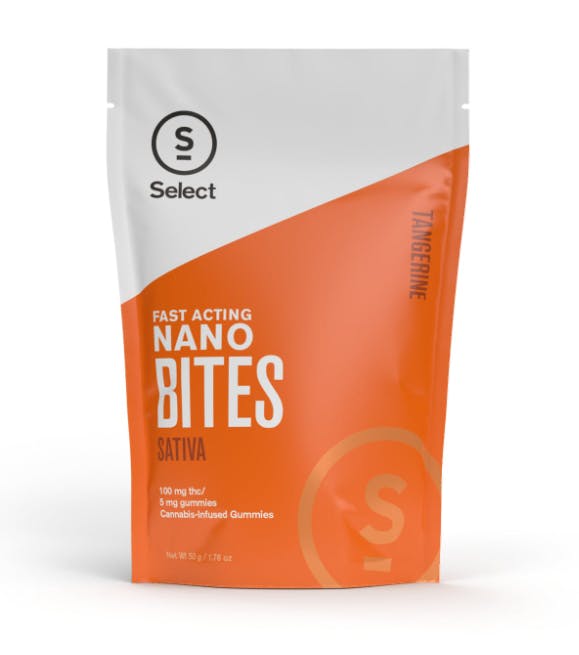 Brand: Select
Tangerine Nano Bites | Gummies | 100mg | 20pk | Select
THC:100mg
Cannabis infused gummies evenly dosed commonly sold in multi-packs, which makes controlling your intake easy and reliable. Because edibles are digested and absorbed by your stomach and liver, the activation is often longer than other consumption methods, taking on average 45 minutes, and sometimes up to 2 hours. It is important to start low and slow when consuming edibles so you don't over do it. Take extra caution to ensure edibles are out of the reach of children.
About the brand :
Select
Select holds their oil to the highest standards with the most stringent & progressive testing in the industry. They were the first company to begin proactively testing for a full panel of 66 analytes at the PPB (Parts Per Billion) level.
Select uses Ethanol Hash Oil extraction methods, allowing for the greatest levels of cannabinoid retention. Select's thoughtful terpene preservation process delivers an unmatched oil, superior in quality & potency.
Ceramic core technology evenly distributes heat to the oil, increasing quality & volume of vapor. Unbleached, organic cotton wicks mean enhanced purity, flavor, and quality in each puff