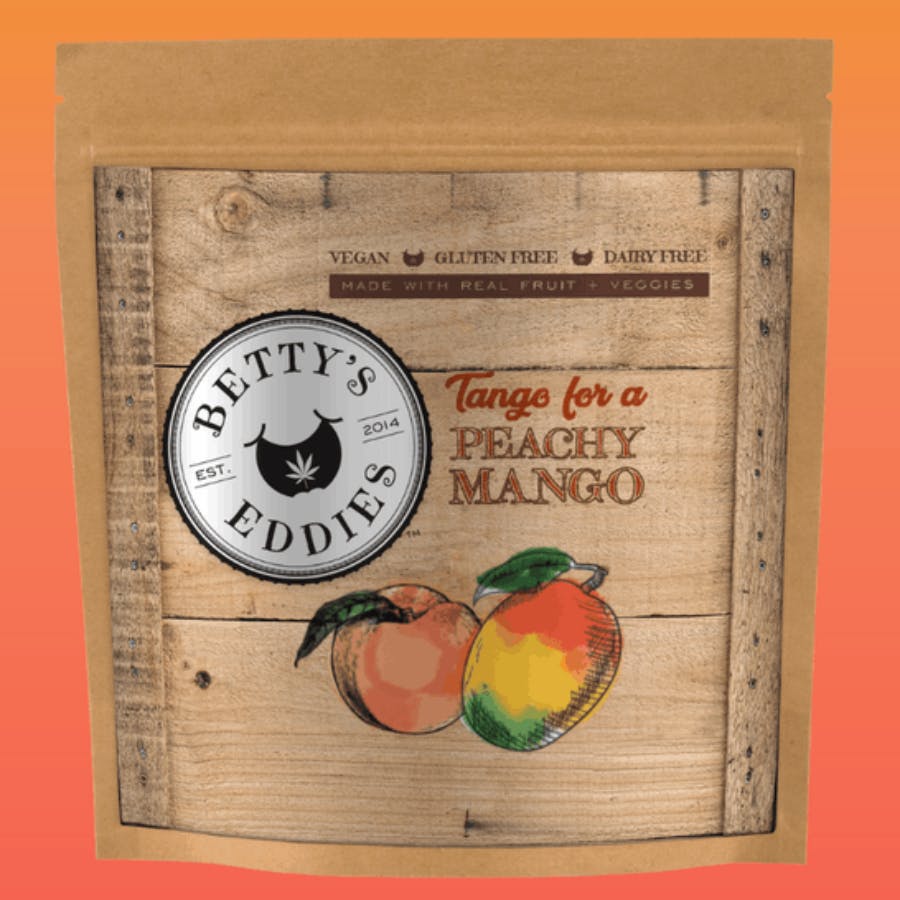 Brand: Betty's Eddies
Tango For A Peachy Mango | Fruit Chew | 10pk | 5mg | Betty's Eddies
THC:50mg
Bettys Eddies are handcrafted with the finest all natural ingredients for the best experience. We use only non-GMO organic fruits and vegetables and naturally extracted THC to create our unique flavors. Our chews are lactose, gluten and preservative free.
———–
INGREDIENTS: Cane Sugar, Glucose Syrup, Cannabis Infused Organic Coconut Oil, Trimoline, Dried Organc Mango, Carrots, Malic Acid, Sunflower Lechitin, Natural Flavor, Citric Acid
About the brand :
Betty's Eddies
At Betty's Eddies, they're all about good, clean, fun.
Their mission is simple – do good for the community, cook with only clean ingredients and spread fun & positivity while they do it.
They're extra "chewsy" about our ingredients which means all Betty's Eddies are vegan, gluten-free, made with real fruits & veggies, and infused with naturally extracted THC.
Pure goodness, just the way Mother Nature (and Betty) intended.