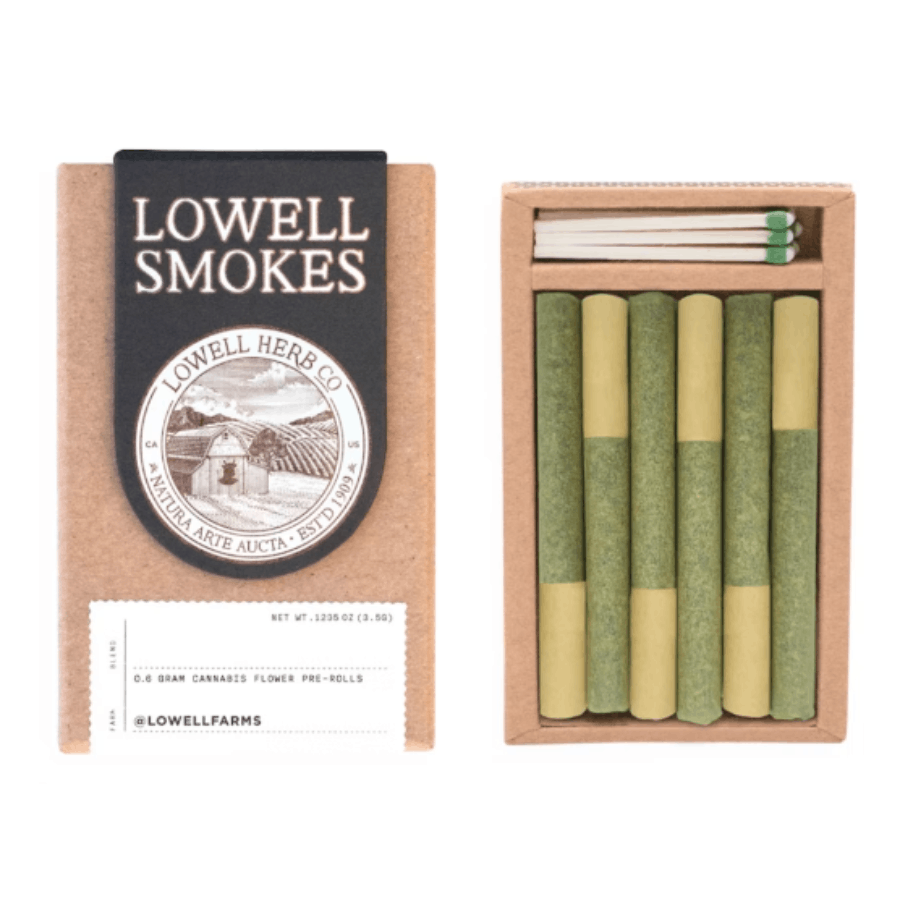 Brand: Lowell Herb Co.
The Dreamers Indica 6pk | Lowell Farms
"Roam the depths of your creativity with this invigorating blend! Experience the piquant citrus and earthy flavors, perfect for a daytime escape or jumpstarting your artistic engine.
The award-winning packs that started it all, featuring curated, effect-based blends. Each pack contains 3.5 grams of premium rolled flower in six smooth pulling, beautifully presented smokes."
Effects
RelaxedSleepyHappy
About the brand :
Lowell Herb Co.
Lowell Herb Co. has elevated the perception of cannabis consumption with its sophisticated packaging and best-selling products. Based in California, Lowell Herb Co.'s ethos is reflected through its instantly recognizable bull logo that pays homage to the fight against cannabis prohibition.
The Lowell Herb Co. story dates back to the spring of 1909, William "Bull" Lowell began growing what was called Indian Hemp on his farm on the central coast of California. Henry J. Finger took a dislike to Bull's "marijuana being smoked by the wrong kinds of people". Finger conspired to outlaw cannabis and later passed the 1913 Poison Act. Bull believed in a man's right to smoke the dried plant and enjoy its benefits. When the stubborn Bull refused to stop growing his beloved plant, Finger shut down Bull's farm and later threw him in jail.