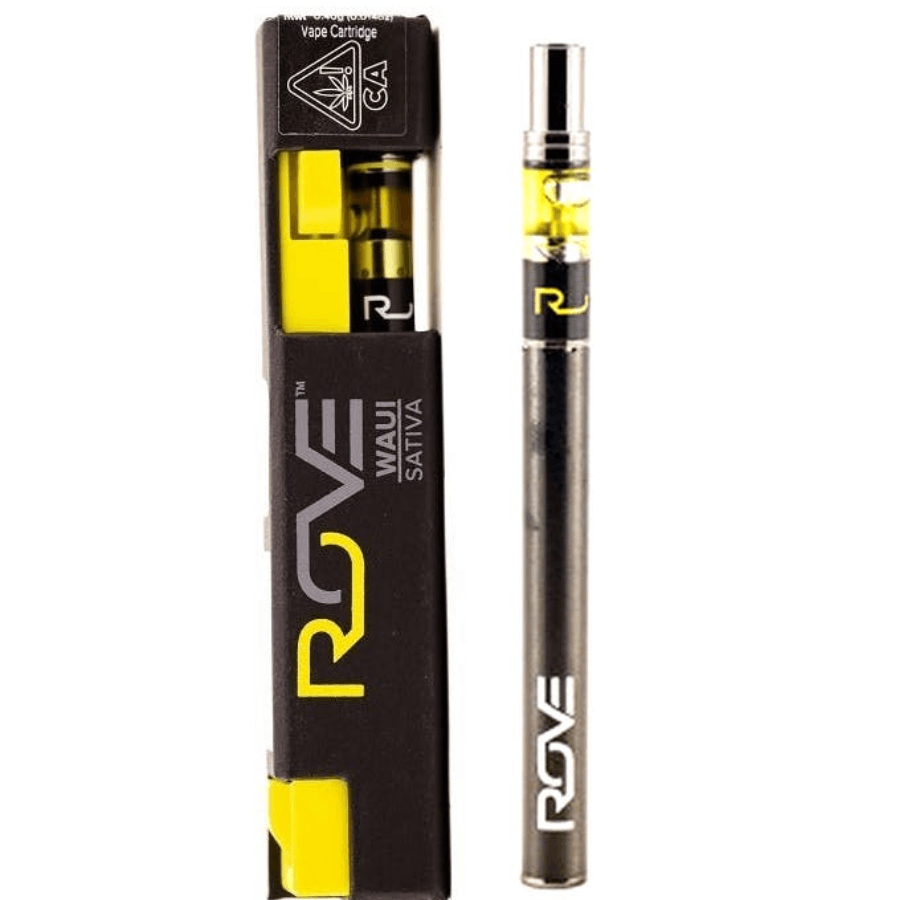 Brand: Rove
Waui | Disposable | .35g | Rove
Classic and simple, with its tropical flavors and stress-relieving qualities, Waui is a vacation in every puff. Let the sweet pineapple and high-energy euphoria of this native Hawaiian strain wisp your creative spirit to beautiful places.
Effects
EnergeticHappyCreativeFocusedInspired
View Product Testing Data
CBG (Cannabigerol)
3.39%
CBG (Cannabigerol)-3.39%
Cannabinoids are synthesized by Cannabigerolic Acid. CBG is the decarboxylated form of this acid that appears at low levels in most cannabis plants. Because its properties are beneficial to multiple parts of the endocannabinoid system, CBG has a wide range of therapeutic uses. It is non-psychotropic and can provide analgesic and antidepressant qualities.
CBN (Cannabinol)
1.11%
CBN (Cannabinol)-1.11%
CBN is a cannabinoid that is created during the breakdown of THC by UV light and exposure to oxygen. This breakdown usually begins during the drying and curing process. CBN is most commonly found in older or improperly stored cannabis samples. This compound is mildly psychoactive and is best known for its sedative effects. Strains and products with high concentrations of CBN can be a great choice for users looking to utilize cannabis products to ease restlessness and promote healthy sleep.
About the brand :
Rove
WHO WE ARE:
OUR VISION
At Rove, we believe in honesty, simplicity and transparency. Our goal is to provide customers with the highest quality products that taste great and are created with them in mind. Welcome to our brand, where the best is always getting better.
OUR PRODUCTS
Our products are made using 100% organically grown cannabis. Creating the ultimate individualized cannabis experience means perfection in every step of the process. From cultivation to cartridge, we do everything in house, and take pride in bringing our consumers high quality, great tasting, transparent products.
OUR STORY
Rove was born at the intersection of art and science. Our team of long time industry enthusiasts, boasting a combined wealth of experience in cultivation, extraction and laboratory science, joined together with a mission to produce better, tastier, more honest cannabis products..
Interested in Rove?:
Email: info@rovebrand.com