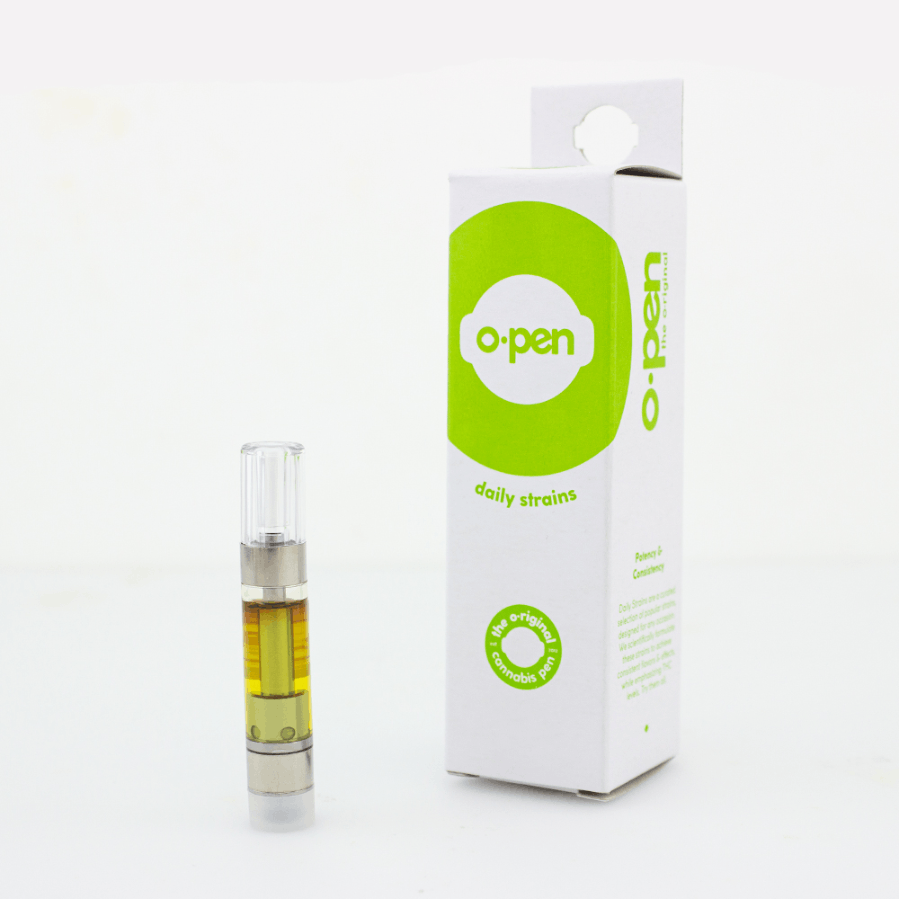 Brand: O.pen
White Widow 3:1
Among the most famous strains worldwide is White Widow, a balanced hybrid first bred in the Netherlands by Green House Seeds. A cross between a Brazilian sativa landrace and a resin-heavy South Indian indica, White Widow has blessed every Dutch coffee shop menu since its birth in the 1990s. Its buds are white with crystal resin, warning you of the potent effects to come. A powerful burst of euphoria and energy breaks through immediately, stimulating both conversation and creativity.
Effects
CalmHappyRelaxedEnergetic
About the brand :
O.pen
O.pen the o.riginal cannabis pen. They started extracting cannabis oil in 2010 and haven't stopped since. With more than 100,000 hours clocked in R&D they're in relentless pursuit of bringing you the best cannabis oil extracts to satisfy any occasion.
If you're entry-level looking for a consistent, repeatable experience or a cannaseur wanting to experience the nuances of cannabis terpenes – O.pen has an award-winning product for you backed by a Friend for Life satisfaction guarantee. Go with the O.